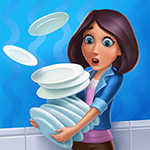 Ahoy there me lads and lasses! I'm a bit tired today because the crew and I decided to clean and redesign the good old Jolly Roger. It's been a while since we did it, and we saw some amazing designs that inspired us to do the makeover, so we did it. It took us a few days to complete the project, but it's all worth it. We're happy and satisfied with the result. But don't worry me hearties, no matter how tired I am, I won't forget sharing an app review with you. So listen up and let me tell you about this game called Mary's Life: A Makeover Story.
It's free without annoying ads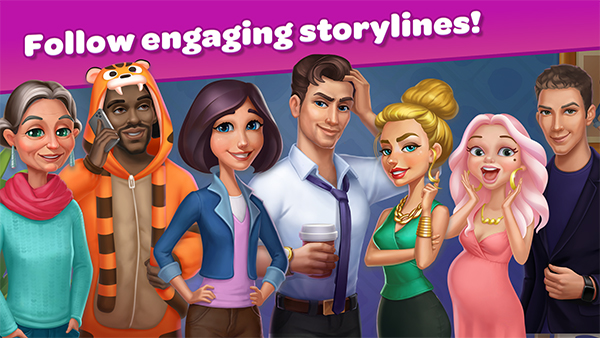 If you are into free games that let you keep playing without spending anything, this game is one to check out. Unlike most free games that have too many advertisements, you will not have that problem with this app. You'll get to enjoy the game without being bombarded by ads.
It has an engaging story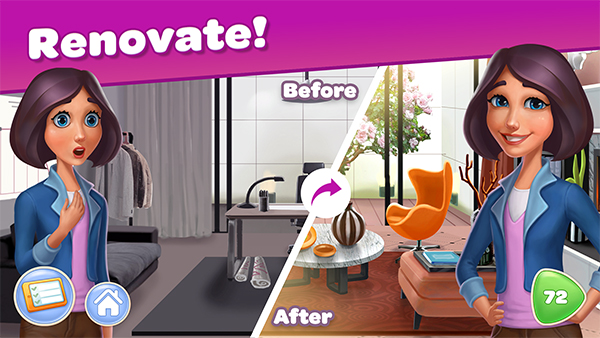 It's interesting because it has a story. You will not only enjoy playing a game because you'll get to follow what happens to the life of Mary. It starts with Mary being over with her old life, and wants to start with something that she always wanted to do, thus becoming an intern as an interior designer. There are conversations between characters, so you'll get to see different personalities.
It's a mix of match 3 puzzle and home design
It's not just about interior designing, but it's also a match 3 puzzle game. You'll earn money from completing the puzzles, which you will use for choosing items when decorating a room. So, if you are into both game genres, this is the perfect game for you.
It has superb graphics
The graphics is amazing. Since this is an interior design game, you may expect outstanding designs on the items. You will not be disappointed because that's what it offers. Even the characters and backgrounds are all eye-catching. So, you will be satisfied with the images that you will see.
There are only limited design options
While you will decorate different rooms throughout your journey as Mary, the interior designer intern, there are only three options to choose from for each object. For instance, there are only three designs when choosing a furniture. It would have been better if there are more designs to select from.
It sometimes hangs
The game sometimes freezes, which negatively affects the game experience. It could force you to close and reload the game to keep playing.
The ups
The game is free without annoying ads. It has an engaging story, and superb graphics. It's also a mix of match 3 puzzle and home design games.
The downs
There are only three design options for each object and the game sometimes freezes.
The verdict
Mary's Life: A Makeover Story is highly recommended if you are into interior designing and match 3 puzzle games as it offers both. It's free to play and you will not be bombarded with ads. You will enjoy the images and the storyline too.