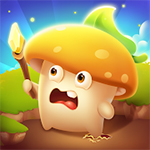 Ahoy there me lads and lasses! It's me again, yer favorite app pirate ready to jump on another exciting treasure hunt. Besides booties, another thing that me love about exploring places is we get to see different things, such as animals, plants, and flowers. The last island we explored had plenty of fruit bearing trees, vegetables, and various herbs. It had many mushrooms too. We brought some in the ship and stocked in the kitchen. We will be making plenty of yummy mushroom soup with them. Since we are talking about mushrooms, might as well share an app that also has something to do with mushrooms. Avast ye and let's begin the review of the app called Mushroom Rush by Easygame7.
Cute graphics and fun animation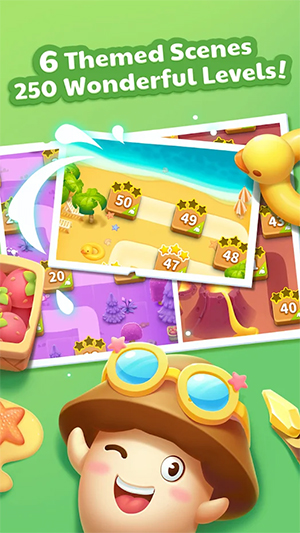 The graphics of the game is adorable. The mushrooms, which are the main characters of the game, are cute. There are also different eye-catching fruits and vegetables that you can use as to defend the main mushroom. Enemies spawn one end and their phase is consistent. The animation is smooth and there are special effects when the fruits and vegetables shoot them.
It's free and enjoyable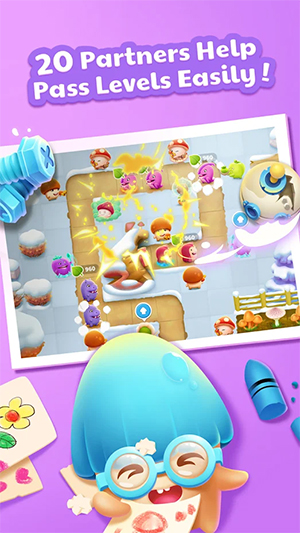 You can download the game for free. It's also possible to keep playing without spending real money, although there are in-app purchases that you can buy to speed things up. The game is enjoyable. You will have fun strategizing where to put your defense and upgrade them to kill the enemies. However, there are glitches. The games sometimes freezes, so you need to restart. At times, it says there are ads but when you play it you will get the message that there is no available, and it's required to get what you need.
Various levels, themes and characters available
As of this writing, there are 250 levels with gorgeous graphics that you can play. With the difficulty increasing as you go to higher levels, it means that you will have plenty of fun playing. There are also various themes to unlock. It gives a fresh feel on the game as the background is different for each theme. There are also various mushrooms to unlock. Once unlocked, you can choose which mushroom to use for the game. There are also various enemies to face, so you will not just be seeing the same villains.
The good
Mushroom Rush is free to play. It's enjoyable and there are several levels that await you. There are also various themes and mushrooms to unlock that make the game more fun. The graphics is adorable and the animation is smooth.
The bad
There are times that the game freezes and the ads that give you rewards are sometimes unavailable.
The verdict
Mushroom Rush is highly recommended because it's a free game that will not only keep you occupied, but it's something that you will enjoy. It has eye-catching graphics with several levels that are challenging and fun. You need to strategize on how to place and upgrade your defense to kill the enemies and protect the mushroom.