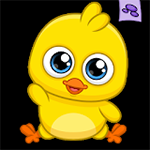 Ahoy there me hearties! Yer favorite app pirate is back to give ye another app review that I've sourced around the seven seas. This bucko is so glad that me have me parrot with me wherever me go, and that me could bring it when sailing. Ye see, this old salt had many pets back home. Aye, I loved animals ever since I was a little lad. Although I was happy and excited to jump in the ship and go booty hunting with the crew, it made me sad that I had to leave me pets. But me friends took care of them so they were in good hands. When I miss them it helps that there are virtual pets that I can play like the one I will share with ye today. So lend me yer ears me mateys and let's start the review of this app called My Chicken – Virtual Pet Game by Frogo Apps.
Adorable character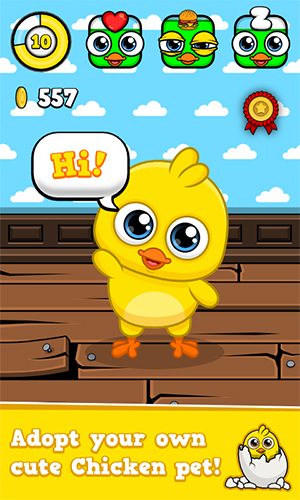 As the title suggests, the main character of the game is a chicken, and an adorable one. You will fall in love with its cuteness. Its huge innocent eyes will captivate your heart and win you over. It starts with an egg that you will adopt, and when it hatches, you will take care of the chick. You can customize your virtual chicken pet and change its color, as well as dress it up and add accessories, which is fun. You also get to take care of it like a real pet. If you played virtual pet games like Pou and Moy, it's similar to them except you are taking care of a chicken.
It's free with plenty of mini games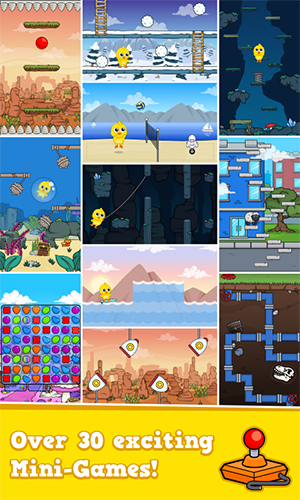 You can download the game for free, and although it has ads, they are not too intrusive, so you will still enjoy playing the game. As of this writing, there are about 30 mini games to play, which is more than the usual mini games that similar apps have. However, some of the mini games can be too difficult to play, which can be frustrating.
It has a multiplayer option
Another thing that this app has that similar games do not usually have is its multiplayer option. You can play with other players, although there are times that the game would glitch and this option is unavailable. However, it doesn't happen all the time, so there's a bigger chance that you can play with others if you want.
The good
The game is free to download, has minimal ads, with plenty of mini games. It has a multiplayer option, and the character is cute, which you can customize.
The bad
Some of the mini games can be very difficult and there are times the app would glitch and the multiplayer option is unavailable.
The verdict
My Chicken – Virtual Pet Game is highly recommended for those who are looking for a virtual pet game alternative. You will not be disappointed with the cuteness of the character, and the several mini games that you can play. Even when your pet is sleeping, there's still so many things you can do.