Ahoy there me lads and lasses! I was so happy because we visited a Japanese restaurant when we had a quick stop on land to get some stocks. It's not in Japan, but the owners and chefs were Japanese, so the food was authentic. Ye know how we buckos love Japanese foods aye? We get to make them on the ship too, but we sometimes run out of ingredients. We could tell that the food at the restaurant was made from high quality Japanese ingredients and it was delicious and satisfying. If you are also craving for something Japanese, let me give ye the next best thing to a real restaurant. It's a review to the game called My Sushi Story by LifeSim. Batten down the hatches and let's begin.
It's free but you'll get more pop-up ads when you reach a certain level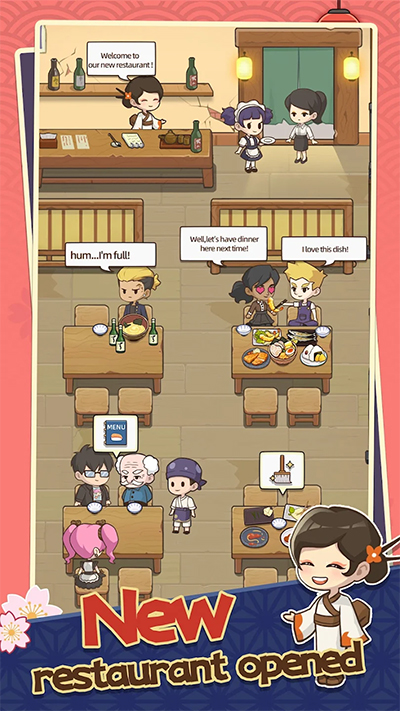 It's a restaurant management game that you can download for free. There are not much pop-up ads at first, but they pop-up more often once you reach a certain level. You will get one after doing a few actions, and it can be frustrating because it could be too much. There are also video ads that you can watch on your preference that will give you prizes. However, it seems like they do not always work. They don't play at times so you don't get the prizes.
It has amazing graphics that gives a Japanese feel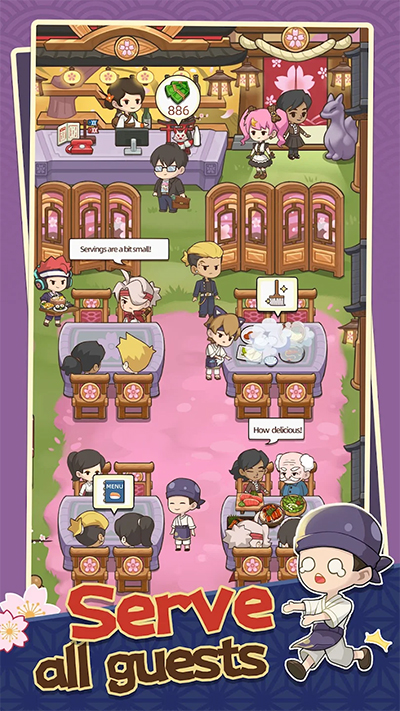 The title itself will make you expect that you will see something Japanese, and you will not be disappointed. The game has a story, which starts from beginning to manage your grandmother's worn down sushi restaurant. The outside and inside of the restaurant will immediately remind you of Japanese restaurants, and even the employee with his clothes. You get to decorate the place from scratch, which is exciting if you are into managing and designing restaurants.
It's content-rich
As mentioned, you can decorate the restaurant to your own liking and you can make renovations too. Although it says sushi restaurant, you will not only be serving sushi, but different Japanese foods, and even other foods that are not originally from Japanese. You can build and design private rooms and even expand the restaurant to more floor levels. It's fun but it takes time to level up or progress.
Thumbs up
The game is free and it will give you an instant Japanese vibe to it. It's fun and enjoyable, and it has a lot of content as you can decorate the restaurant to your liking and create more recipes. It also has superb graphics, from the foods to the decorations.
Thumbs down
The advertisements constantly pop-up after reaching a certain level, while some video ads that offer prizes don't play. The progress can also be slow.
The verdict
My Sushi Story is highly recommended for those who are into restaurant management and decoration games, especially for those who love Japanese restaurants. It gives an immediate Japanese vibe and it's rich in content. It's also free, fun, and it has outstanding graphics.