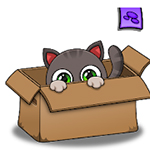 Ahoy there me hearties! Yer favorite app pirate is ready to go on another adventure around the seven seas. Me parrot pet is also excited. Good thing that I have it here because I love having a pet. Me used to have pets when I was a little lad. Me and my friends would always play with them. Since me cannot look after a lot of pets now as we are always sailing, me focus me attention to me parrot. Me also have some virtual pets. Har, har, har! If ye are also interested in having a virtual pet, this is the perfect timing because we will have a review for the app called Oliver the Virtual Cat by Frojo Apps. Batten down the hatches and let's start.
It's free and rich in content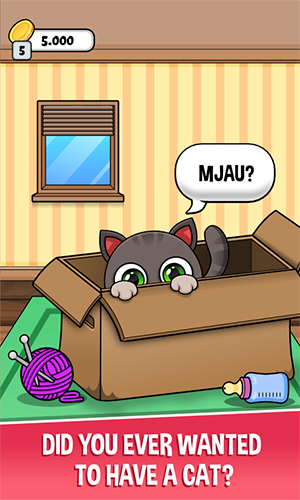 The game is available to be downloaded for free. Advertisements is also not a problem. There are ads but they are not frustrating. There is also so much to explore, including clothes and decors. You can also plant in your garden, and play different mini games. Compared to other virtual pet games, it's more content-rich.
It doesn't come with tutorial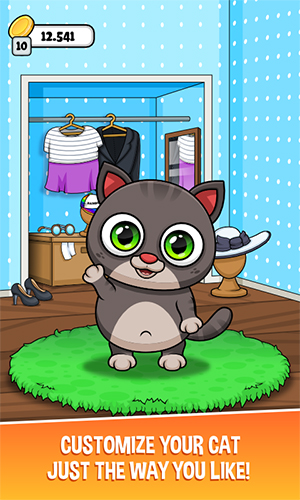 Games usually have some kind of a tutorial. However, this one doesn't have that. You need to explore by yourself to know the options and features. It's also not rocket science, so it may not be a deal breaker. If you prefer exploring on your own, then it wouldn't be an issue.
No indications of health or happiness
You will take care of the virtual cat as if it's a real pet. So you will be feeding it and playing with it. Also, it needs to take a rest and take a bath. Other similar games have indicators so you will know if they are running out of energy so you can feed them, or tired so you can tuck them to bed. This one doesn't have that, so it's hard to determine what the cat needs.
There are several mini games
As of this writing, there are 50 mini games to play, including basketball and slashing fruits like the popular game Fruit Ninja. You will not feel bored with the variety of mini games that you can play. Plus, you also earn coins that you can use for buying things for your pet.
You can play with friends real time
Another thing that separates it from other similar games is that it lets you play to up to 4 other friends real time. So, you will not just be playing with non-player characters but real ones, which is more fun and enjoyable.
Thumbs up
It's free and it's rich in content. There are also minimal ads. You can play with friends real time and there are several mini games that are fun, and will earn you coins.
Thumbs down
There is no tutorial and indication of health or happiness.
The verdict
If you love virtual pets, Oliver the Virtual Cat is one to add on your list. It's free, it has a lot of customization options, and it comes with several mini games.