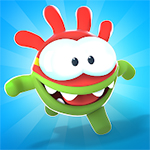 Ahoy there me lads and lasses! Yer friendly app pirate is ready to go on another booty hunting adventure. We had a quick stop on land to do some grocery shopping. Since we seldom have a stopover, we also decided to have some fun. We came across this race track and had a friendly competition. It's been a while since we ran a long distance, so we got quickly tired, but it was so enjoyable. We would want to do it again once we have the chance. But for now, since we are on our way to our next booty hunting destination, let me share with ye another app review called Om Nom: Run by ZeptoLab.
Familiar characters in classic runner game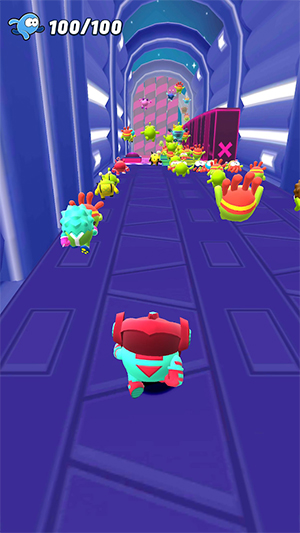 The game is from the same developers of the popular puzzle game called Cut the Rope, which is ZeptoLab. The character are from that game, so if you have played it before or you have seen this game, you will be instantly familiar with the characters, including of course, the main one, Om Nom. Instead of cutting ropes to make Om Nom eat candies, it will run while avoiding obstacles and collecting coins in this game. It has the same gameplay as the other classic runner games.
There are several missions to complete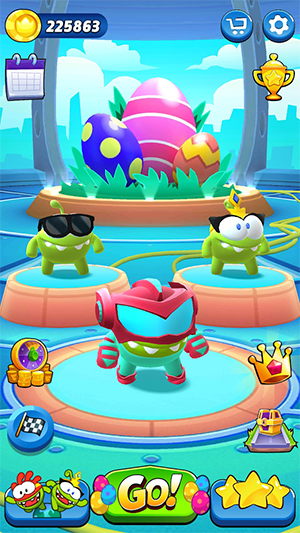 There are different missions that you need to achieve in each run, although the gameplay is still the same. That's to run without hitting the obstacles until you reach your goal. You may be asked to run a specific distance and you need to clear that for a successful run.
Various characters to unlock
Besides Om Nom, there are different characters to unlock that you can also find in Cut the Rope games. However, you need coins to unlock them. Plus, the others are only available to be unlocked using in-app purchases.
It has the right level of challenge
The game is challenging but not frustrating. It's just right to keep you focused, but the missions are not impossible to complete. The game becomes faster and there are more obstacles on other levels so you may find having to repeat them to complete the goals.
Thumbs up
It has adorable graphics with familiar character from the Cut the Rope puzzle game. It's free to play and you can unlock various characters. There are different missions that have the right level of challenge. They are fun but not overly frustrating, so you can have fun playing.
Thumbs down
Some of the characters can only be unlocked using in-app purchase, which requires real money.
The verdict
Om Nom: Run is another runner game to add on your list. It has the familiar adorable characters from the Cut the Rope game. It will give you plenty of fun gaming time that is not too frustratingly difficult. Some of the characters may only be available for in-app purchase, but there are also many that you can buy using the coins you collect. So, if you don't want to spend real money that would also not be a problem.