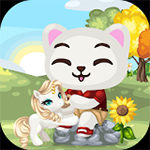 Ahoy there me lads and lasses! Yer friendly app pirate is ready to get on board and explore the seven seas for more great finds. We had a quick break, and me visited some of me old friends. We had a great fun, and me also enjoyed playing with their pets. Of course, me parrot pet came along with me. I remember when we were little lads, me also had many pets back then. But since me can't bring them all in the ship, me had to leave them behind. If ye hearties are also into pets like me, ye will be interested in this app that we will review. It's called Pet Paradise by Daniel Zazueta. Batten down the hatches and let's begin.
It's nostalgic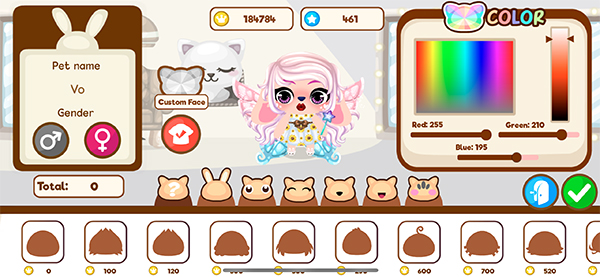 If you played the popular virtual pet game Pet Society before, you may have been broken hearted that it was discontinued. You will feel nostalgic because this app will remind you of that good old game. From the characters to the gameplay, everything is similar to Pet Society, which is not bad, since the said game was fantastic. Even if you have not played Pet Society before, you will still enjoy this game, especially if you are into virtual pet apps.
It has adorable graphics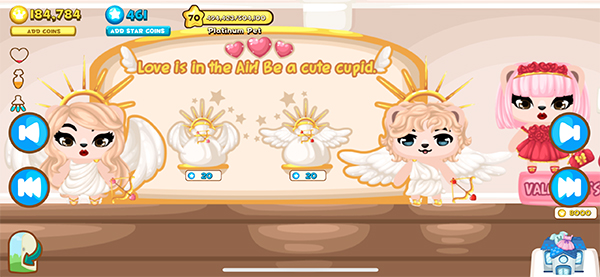 It has cute graphics and looking at them is enough to make you feel happy. You can customize your pet and your home too. There are various looks to pull off, and different items to decorate the house. New themes are also released every now and then so there's always something to look forward to.
There's so much to explore
There are different stores to check out, like clothing store where you can buy different clothes and accessories for your pet. You can also buy different items to decorate the house. Plus, there are mini games to play that will not only earn you coins but will also make you enjoy.
It's free and fun to play
You can download and play the game for free. There are in-app purchases, but there is no need to spend real cash if you don't want to. You may need to play mini games, visit friends, and do a daily spin to earn more coins to upgrade your items. It may take time and would require patience, but it's still good if you don't want to spend real money.
It has system glitches
There are times that the system would freeze or close. It can be annoying when it happens especially when you are in the middle of doing something or playing mini games.
Thumbs up
The app is available to download and play for free. It has adorable graphics and it's fun to play. There is so much you can do in the game as it has mini games, and various stores to check out. You can customize your pet and its home.
Thumbs down
The app has glitches and sometimes hangs or closes.
The verdict
Pet Paradise is highly recommended if you are looking for a Pet Society alternative or you want a fun virtual pet game where you can customize your pet and its home. You can also visit friends and check their homes. This is an enjoyable game that you can get for free.