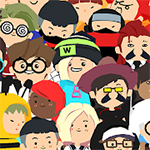 Ahoy there me lads and lasses! Yer friendly app pirate is here again ready to give ye another dose of app review that me know ye are waiting for. Although I'm on the sea most of the time, me thankful for the technology because me can still stay connected with me landlubber friends. There are games that we can play together that makes me feel they are here. Although me love sailing, and booty hunting, me still miss the land and me friends there every now and then. But as me mentioned, the technology helped a lot in making me feel better. One app that lets you play not just with yer friends, but with different people around the world is Play Together by Haegin Co. It's the game that we will review for today. So listen up me hearties and let's start.
Superb graphics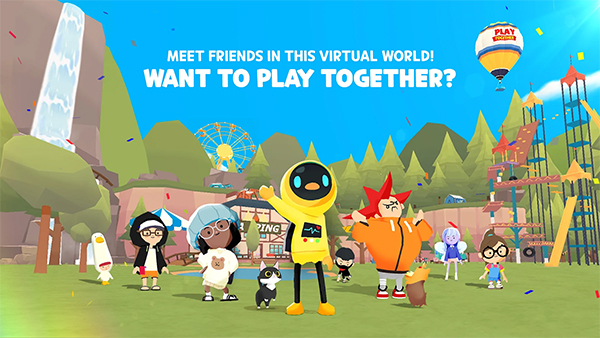 You will be in awe of the richness, charm, and details of the graphics. From the enthusiastic manager who will greet you when you first play the game, to the different areas of the city that you can access. The animation, colors, objects, and structures are all eye-catching. Exploring the game environment itself is a joy because of the adorable things that you will see, such as a huge ferris wheel, and the relaxing aquariums and fishes in the pet shop.
It's content rich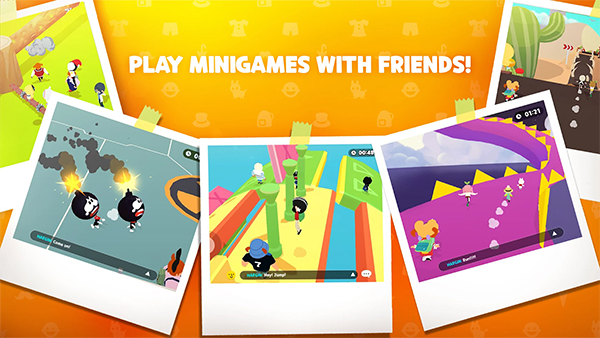 There is so much to explore in the game, so you will not feel bored. There are various missions to complete, although you can also explore the environment freely. There is also a lot of customization options. You can create your own avatar, and also buy clothes and accessories. You can also get your own house, decorate it, and even host a party. There are also mini games.
It's free and it's multiplayer
You can download and play the game for free, although it comes with in-app purchase. It's up to you if you will make a purchase or not as it uses real money. It's a multiplayer game that lets you play with people from around the world. There are also worlds that you can choose if you want to join one that speaks a specific language. Say if you want to connect with those who speak your language, as long as the world is there, you could join in. There's also the universal English world.
You earn little but items can be expensive
You earn by completing missions, and you also get daily rewards. If you don't miss a day, you get to earn more. However, the items like premium clothes could cost a lot, and you only earn a little, so it will take time to buy them without making an in-app purchase. There are free items though, although they are only limited.
Thumbs up
Play Together is free, it has rich content and gorgeous graphics. You can chat and play with players from all over the world. There are various mini games.
Thumbs down
You earn a little, but the items are expensive.
The verdict
Play Together is highly recommended if you want to play with real people from around the world. It's free to play, and you can connect with real players from around the world. There is so much to explore in its gorgeous environment.