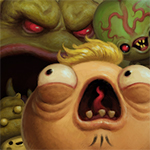 Ahoy there me lads and lasses! Yer friendly app pirate is back and ready to sail the seven seas on the lookout for the best find. We explored various places both on land and under the ocean. I don't think that anything will surprise us buckos. Everyone in the Jolly Roger has seen and experienced it all. From gorgeous but mysterious islands to the most gross places, we had them all. Speaking of gross, the app that we will review today will make you think about that word. Avast ye me hearties as we talk more about this action crawler game called Poopdie by Bulbware.
It's grossly adorable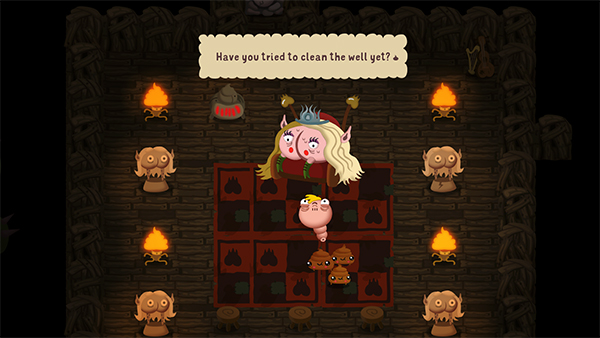 As the title suggests, you will be seeing a lot of poop and butts in the game. Although it may sound gross, the developers were able to make it adorable with the funny and cartoonish graphics. So instead of looking yucky, the images ended up being cute. Also, the voice over is equally funny, as it was done by the popular YouTuber PewDiePie. He and the developers collaborated for this game. If you are a fan, you will be interested in this app.
It will keep you playing for hours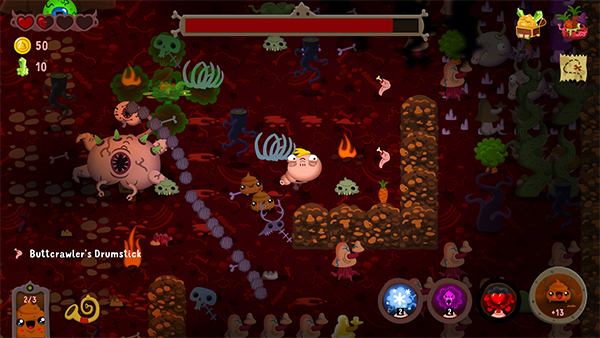 As of this writing the story mode is the only option available. There is an adventure mode but it's not yet available. However, you are looking at plenty of playing hours in this game. There is an extensive map to explore, with various objectives to achieve as you eat carrots, create an army of poops, and defeat the enemies. The game story is also fun to follow. It starts with a little worm that farts a lot, who becomes an unexpected hero to defeat the evil enemy.
Controls need familiarization
You move the character by tapping on the direction you want it to go. Tapping on the enemies or the plants will make the poops hit them. Since it doesn't have any buttons that you can tap for the controls, it may take a bit of practice to familiarize yourself with controlling the character. However, once you have the hang of it, it will be easier for you to move around and defeat the enemies, while clearing your objectives. The goals show up on the left side of the screen as you play.
It's free with several ads
You can get the game for free, but several ads pop-up, which can affect the gameplay. It comes with in-app purchases, although you can keep playing without spending anything. You will not be forced to use real money for the game if you choose not to.
There are bugs
Unfortunately, there are bugs that need fixing. There are times that the game will lag, so you need to close and open it, or restart your phone. There are also times when the upgrades and progress are not saved.
Thumbs up
Poopdie is a fun game that is free to download and play. It has a funny story and although you might expect the images to be gross, they ended up being cute for some reason. There are a lot of upgrades and skills to unlock, and it will give you plenty of playing hours.
Thumbs down
There are bugs that need to be fixed like lagging and the progress that are not saved. There are also several ads.
The verdict
Poopdie may still need enhancement, especially on the technical side as it lags and there are times that it doesn't save the progress. However, it is a promising app, and it's funny and enjoyable. Plus, it's also free, so it's something to try if you want to kill the time in a fun way.