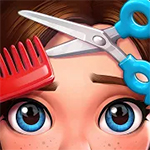 Yo, ho, ho, and a bottle of rum! Ahoy there me mateys! How have ye all been doing ye buckos? This old salt is having a great day. We just got back from a dive down Davey Jones' locker. We have been there a thousand times, but every dive is a new adventure. It's exciting what's next to see, and the danger lurking down there gives us adrenaline rush, and as ye all know, it's something that me and the crew live for, and diving down there never disappoints us. Me know that ye lads and lasses are waiting for a new app review, so without further ado, let's talk about this app called Project Makeover by Magic Tavern, Inc.
Exceptional graphics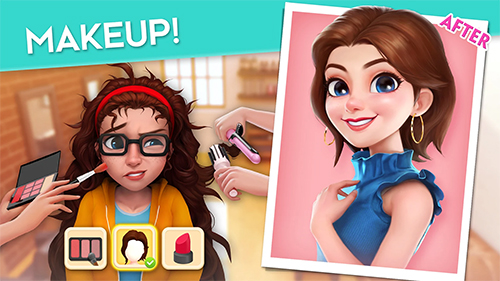 This game has a makeover side to it, so expect superb graphics. You get to do a makeover on the appearance of different clients like change their hairstyle and outfit. You will also get to decorate their place. However, there are only three choices for each makeover step. For instance, you can only choose from three hairstyles for a client, or from three types of tops. If you are looking for more freedom to choose your own style, this game may not give you that as you will only have limited options.
A combination of different games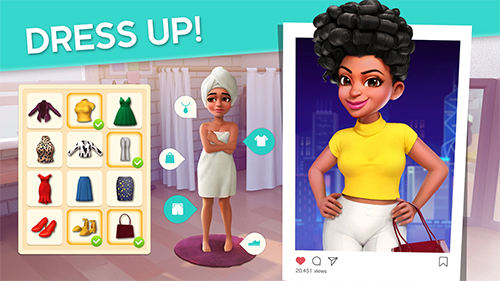 While the name of the game will make you think that it will be all about makeover, this is only partly true because it also has a match 3 puzzle game to it. If you want a game that falls under different genres, this is one of those. As mentioned, you will improve the look of the client though a makeover, and also do a makeover on their place. However, doing the makeovers will require coins, and you will earn them by completing puzzles.
Higher levels are difficult to pass
The first levels of the match 3 puzzles are easy to pass. However, as you move to the higher levels, it gets more difficult. Playing them without boosters will be very challenging. Running out of moves will take away lives, and you need to wait a little longer to restore a life. You will find yourself repeating some levels because they are hard to pass, and this can be frustrating.
It's free but gems are hard to get
You can download and play the game for free. But as mentioned, you may run out of moves and lives, and you will need gems to continue, unless you want to wait for your lives to be restored. If you don't have the patience, you could easily get frustrated on the hard levels.
The good
Project Makeover is free to play and it has exceptional graphics. You will play match 3 puzzle and makeover in one game.
The bad
Some of levels are hard to pass, and the gems are difficult to collect, unless you make an in-app purchase.
The verdict
If you are up for the challenge, and you like match 3 puzzle and makeover games, Project Makeover is one to try. Some of the levels can be frustrating, but you will also feel challenged. It's for you if you want to push yourself and you don't get easily frustrated.