Ahoy there me hearties! Your friendly app pirate is up again for another booty hunting adventure. Aye, we'll be diving to Davey Jones' locker, get some booties and escape death. Har, har, har! Don't worry ye buckos, we've done that a lot of times and we survived! 'Afore we go there, let me share with ye another app review for this game called Puchi Puchi Pop: Puzzle Game by Happy Labs. Batten down the hatches and let begin.
It Has the Cutest Graphics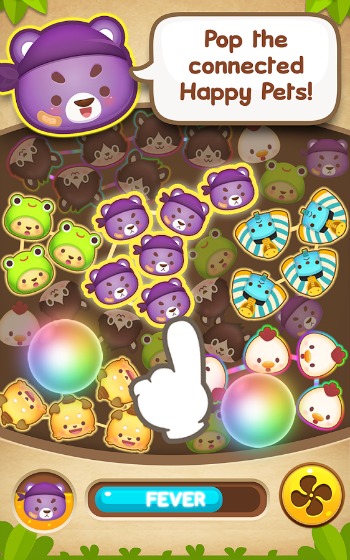 Puchi Puchi Pop has colorful characters and background. There are different pets available that are all adorable. The graphics itself make it inviting because it looks fun to play. The basic gameplay would require you to connect the same characters to gain as many points as you can within a minute. Just looking at the characters would already make you feel happy because of their cuteness. Each of the characters have their own levels and they also have their own special powers that could get you to higher levels.
Fun Background Music and Sound Effect
The background music and sound effects are equally fun as the characters. They add life to the game and make it more enjoyable. You would feel more into it with the playful music and you'll want to pop the pets even more when you hear that sound effect.
It's Social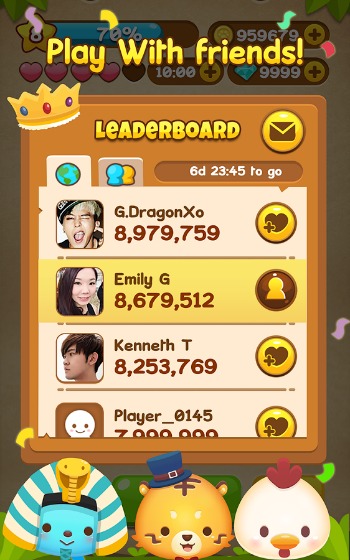 You could connect to Facebook so you could send and receive lives with friends, as well as compete with them at the leaderboard. This would make you want to play more and score even higher, especially if you're competitive.
Not a Fresh Idea
Although this free app is a fun game to play, connecting same characters is not really a new idea in the app world. Moreover, there's a game that looks a lot like this one. If you've played Disney Tsum Tsum before, you'll see a huge similarity between it and Puchi Puchi Pop. This is something that many players who played the two games notice.
The Ups
The graphics, background music and sound effects are all fun, which make the game enjoyable to play. It's also free so you don't have to spend anything to get it. In-app purchases are available, but you could always disable this option if you don't want to accidentally purchase anything and keep playing the game without spending money. It's easy to understand making it ideal for users of all ages.
The Downs
The only drawback for this app is that it's not really a fresh idea as it's like an imitation of the game Disney Tsum Tsum.
The Verdict
Puchi Puchi Pop is an easy to learn and free app that can also be addictive, especially if you are competitive and would like to beat your friends in any game. It's fun and enjoyable with its cute and colorful graphics and lively background music and sound effects. It may look a lot like Disney Tsum Tsum, but if you enjoy that game and you are looking for an alternative, this is a great option.