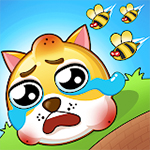 Ahoy there me lads and lasses! It's me again yer favorite app pirate ready to go on another booty hunting adventure with the crew. The next destination we are headed to is known for having wild animals, and insects. Me remember on one of our treasure hunt, we were attacked by bees. But we are experienced now, so we know what to do if that happens again. Speaking of that, me played this app where you have to protect the character from bees. So, let me tell ye more about that in this app review. The title of the app is Save the Doge by Miracle Game Inc.
It has clean and simple interface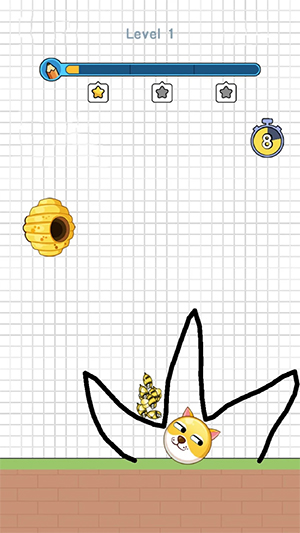 There is nothing grand about the graphics or interface, but it's clean and high quality so it's refreshing in the eyes. In the game window, there's the bar indicating how many stars you'll get, the timer, the beehive, the main character you need to save, and the ground. The background is white with lines. It doesn't look busy making it work for the game as you can focus on saving the character.
It's free but too much ads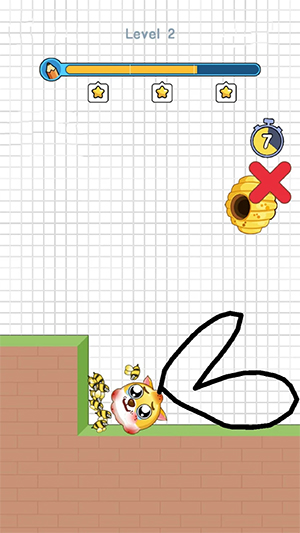 The game is free, but like most free games, it also has ads. The problem is that they can be too much, as not only they appear after every single level, it's also difficult to close or skip them most of the time. When you close the app to stop playing the ads, you will go back to the previous level you already completed, which can be annoying.
It's fast paced with several levels to complete and characters to unlock
This is a fast-paced game so as soon as you finish the level you move to the next. The goal is to protect the character from the bees by drawing a line and holding it for 10 seconds. There are several levels to complete, which you can unlock once you reach specific number of stars. You can also unlock different characters, which are cute, making the game more fun.
It's easy to learn, but can be challenging
There is a tutorial on how to play it in the beginning of the game. It's simple to understand, so you will be familiar with it in no time. There are easy levels, and there are also difficult ones, so it's just the right balance. You will not feel easy bored as there are challenging parts.
Thumbs up
It's free, and easy to learn. It has the right balance when it comes to difficulty levels and it also has a clean interface. There are several levels and characters to unlock.
Thumbs down
There are too many ads and you can't close them easily.
The verdict
Save the Doge is highly recommended if you want a fast paced game with the right amount of challenge. There are simple levels and more challenging ones to keep you on your toes or excited. It may have many ads, but if you are patient enough to wait for them to finish playing, you can enjoy the game, especially it's free.