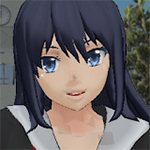 Yo, ho, ho, and a bottle of rum! Ahoy there me mateys! It's the start of another school year again, and with the situation regarding pandemic getting better, many schools started face to face classes. It's been a couple of years that students had online classes, so I bet they are excited to see their classmates. I remember when I was still a student, I always felt excited going to school because I had lots of friends. Aye, this bucko had always been friendly even back then. Since we can feel the school vibe even here in the good old Jolly Roger, I decided to share this student simulation game. Lend me your ears and let's start with the app reviews of this game called School Girls Simulator by Meromsoft.
It's old school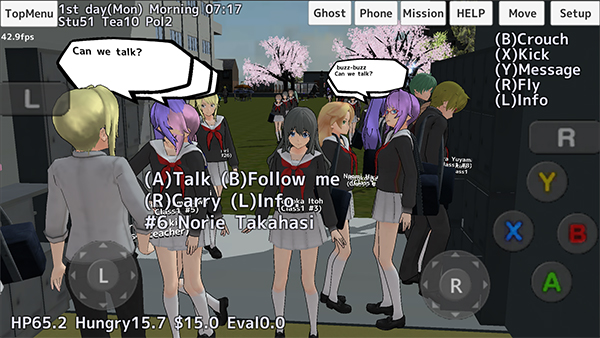 Since this game is not newly released, and it has been around for years, the graphics are still old school. It's not like the new simulation games that are made in high quality 3D. It's still 3D though but you could still tell that it has a classic feel. Think of the old manga that you read or old Japanese school animations that you watched. It feels nostalgic in that way.
It lets you play with millions of other players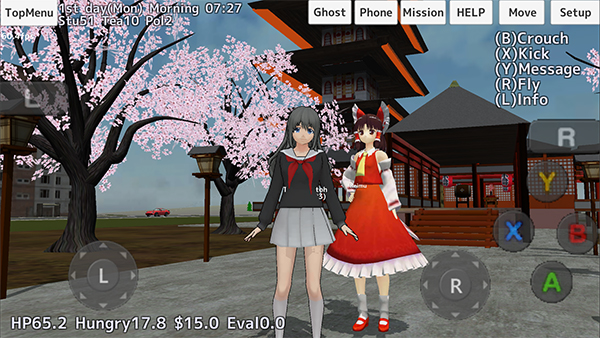 As of this writing, there are millions of downloads worldwide, so you can play with many other players from different countries. You can also interact with them since it has a chat feature. If you want to turn off chat feature and prefer to play on your own without being bothered by others, that's also possible. You can customize the game to your liking, and so as your look.
You can explore and play on your own phase
There are missions that you can complete, but you are also free to explore and do things that you want. If you love this kind of game where you are not limited on what you can do and you wish to play on your own speed, it's one to try. The controls are also easy as you see them on the screen. The menus and options are self-explanatory, so you will know what they are for right away.
It's free but it lags
It's a free game that you can download without a cost, although in-app purchase is available. You can earn coins to buy new items like wigs and costumes. However, the game may lag at times, which affects the game experience. You may need to restart the game when it happens, and it can be annoying if you often experience it.
The ups
This app is available for free, and it lets you customize your look and options. You can play with millions of other players around the world, and you are free to explore and play at your own phase.
The downs
The game sometimes lags, so it can be frustrating when it happens, especially if you have to restart the game.
The verdict
School Girls Simulator is recommended if you are into student simulation game with a world you can explore on your own. You can interact with other players and play it at you pace.