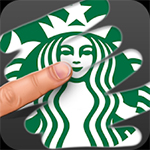 Ahoy there me hearties! The crew and I are on our way to our next stop. We are excited because of the promising treasures that we will find. We are all ready, and we are just waiting to arrive there. While waiting, why not give ye lads and lasses another app review, since me still have ample of time. Let's go ahead and begin. We'll talk about this game called Scratch Logo Quiz by Enrasoft. Avast ye cause here we go.
Easy gameplay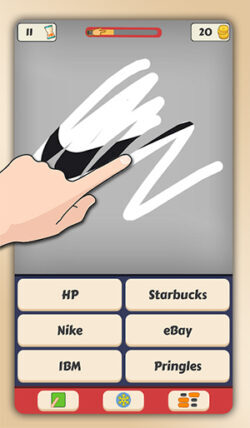 The game is very straightforward. It's ideal if you are just looking to pass time. Since you can play it offline, you can also take it anywhere, even when you do not have data or Internet connection. As soon as you open the app, you will get the option to start the game. There are different stages, and inside these stages are different puzzle levels. There is a covered logo in the middle of the game window. You will scratch it to reveal some parts of the logo. You then need to choose the correct answer from the options at the bottom.
It can be challenging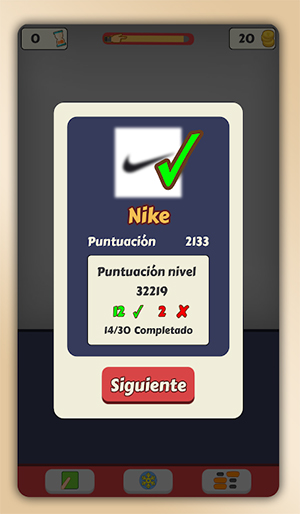 Depending how familiar you are with brand logos, this game can be easy or difficult for you. However, even if you know a lot about brand logos, you will still find it challenging because of the time limit. You only have a few seconds to scratch and guess the brand logo correctly. You move to the next level if you guess it right.
Hundreds of levels
As of this writing, the game comes with hundreds of puzzle levels. You can put down the game anytime you want, and pick up from where you left off. It will give you hours of playing time. If you want to test yourself how well you know brand logos, there are several levels that would let you do that.
Free with minimal ads
Scratch Logo Quiz if available to be downloaded without a cost. There are in-app purchases, but you can complete the game without having to spend real money. It also had advertisements, but they are not too much. You can still enjoy playing without being bombarded by ads.
Thumbs up
Scratch Logo Quiz is free to play and download. It can also be played offline. It comes with ads, but they are not intrusive. It's easy to learn, and there are several levels that will test how well you know brand logos.
Thumbs down
If you are too good with brand logos, you might find this game too easy. You may find it boring since there is no sense of challenge.
The verdict
Scratch Logo Quiz may not be the game for those who are masters of brand logos, as they might find it very simple. However, those with average knowledge on brand logos and want to test how well they will do in recognizing them, especially it comes with a time limit. It also has hundreds of levels that you can play anytime.