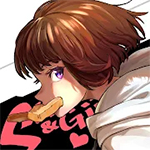 Ahoy there me lads and lasses! It's me again yer favorite app pirate ready to explore the seven seas for more booties. And ye already know me, while sailing to our destination, ye know what I love to do. Aye, that's to play games. Lately, I have been enjoying game genres that I played before, including endless runners. So, I will share with ye one of the endless running games that I am playing right now. It's called Slash & Girl – Endless Run by SHENZHEN QINGTIAN IE TECHNOLOGY CO., LTD. So batten down the hatches and let's start.
It has futuristic graphics.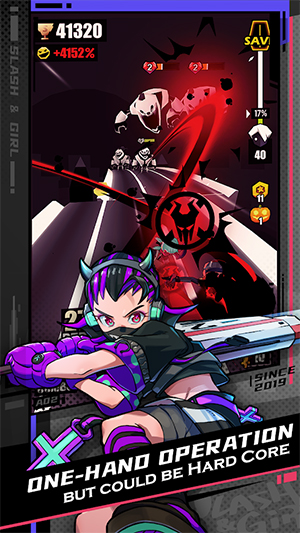 The game has futuristic graphics, which is one thing that makes it different from other endless runners that mostly have graphics and settings set on the road. The character in this game also runs on the road, but it doesn't look like the usual roads that you will see. The color and background also changes. There are clowns that you need to hit and take down along the way.
You can customize your character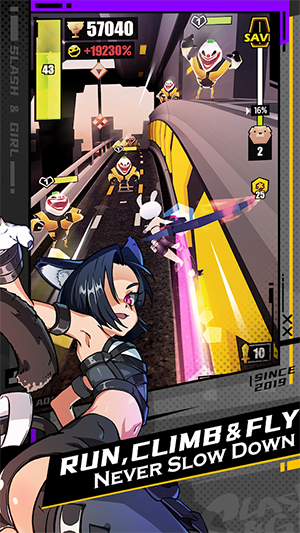 There is only one character in the game and her name is Doris. Although there is only one character, there are several options when it comes to the costumes it will wear and the weapons to use. You can unlock them, and get them to customize the look of the character.
It's easy to learn and challenging
The game is free, but comes with an in-app purchase. If you don't want to spend real money, you can watch ads to unlock items quicker. However, there are times that the ads would not play. The gameplay is simple so it's easy to learn. It's the same as the endless runner games where you need to reach as far as you can without dying. You need to swipe on the screen of your phone to hit the clowns, while avoiding obstacles. There is also the fever mode that makes the speed faster, making it more challenging.
It can get repetitive
It can get repetitive because there are no other enemies besides the clowns. Plus, there is only one character and no other options to choose from. The maps also do not change, so when your character dies, and you restart the game, you will just see the same map.
Thumbs up
The game is free, and it has a futuristic graphics that is a fresh take from the other endless runners. There are several costumes and weapons to choose from. It's easy to learn, but challenging enough to keep you at your feet and occupy your mind.
Thumbs down
It can be repetitive since the enemies and maps are just the same. The ads also sometimes to do not play, which will let you quickly unlock items.
The verdict
Slash & Girl – Endless Run is a fee endless runner that you may want to add on your list if you are into this type of game. It's fun and challenging with plenty of costumes and weapons to unlock. It can get repetitive in the long run, but most endless runners are the same anyway.