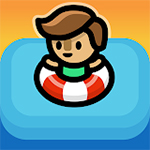 Ahoy there me hearties! It's me again, yer favorite app pirate and I can't wait to go on another treasure hunt with the crew. We explore many islands with our booty hunting journey, and they all have their own characteristics. Some are majestic, while some are more dangerous. Either way, we never back down, and we always end up being victorious. I've always been fascinated about islands even when I was a little lad. So, I'm happy that I am living the dream of exploring them and seeing them first hand. Even when it comes to games, I am very into those that has to do with islands, just like the one that we have for review today. So, listen up me lads and lasses, and let me share with you this game called Sliding Seas by Mugshot Games Pty Ltd.
It has cute art and fun music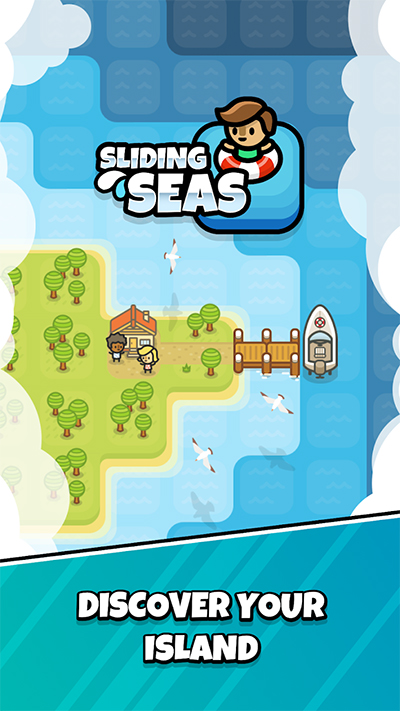 You will fall in love with its adorable art. The drawings are like doodles but they are clean, crisp, and they have vibrant colors. From the cute little characters to the water, land, and islands, everything is refreshing to the eyes. The objects and characters may be a bit small, but you can still see them properly and appreciate their beauty. The background music is also upbeat but not annoying. Even the sound effects when you merge the objects also add to its life.
It's free and you will not feel forced to spend money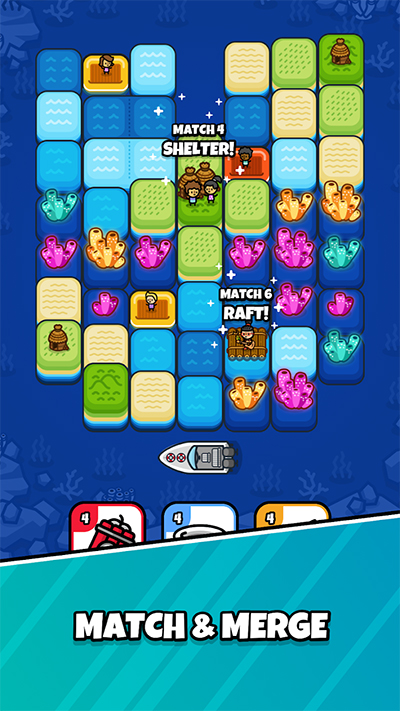 The game is available for free, and you can keep playing without feeling that you are somewhat pushed to spend real money. There are ads but they are not too much. Plus, you have the option to watch video ads that will earn you some prizes. So, if you hate too many ads and pay for games, this one will not disappoint.
It has a fresh take from the usual match 3 games
It's basically a match 3 game since you have to combine 3 or more of the same objects. But it has a fresh take because you will combine objects to create new ones and save the survivors of a sunken ship. Plus, there's also the island management side since you can grow and decorate your own island.
It may take some time to keep playing once you finish the levels
There are several levels to play as of this writing, and they vary in difficulty. Some are easy, while others are more challenging. Nevertheless, they are not impossible to complete. However, if you are quick in completing all levels, it may take time before you can continue playing since updates on new levels are not often.
The ups
This game is free and you will not feel forced to pay real money. It has cute drawings and fun music. It has a fresh take on the classic match 3 games and it also has an island management side to it.
The downs
It may take time to keep playing if you finish all levels since updates on new levels are not often.
The verdict
If you are looking for a fun game that will keep you occupied and something you will enjoy that is match 3 with a twist, you cannot go wrong with Sliding Seas. It's also free and you will love the graphics and music.