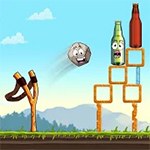 Yo, ho, ho, and a bottle of rum! Ahoy there me lads and lasses! It's me again yer favorite app pirate ready to give ye another adventure from the seven seas. But afore we do that, I will gove ye hearties another app review that me know ye are waiting for. It's been a while since me played a game like Angry Birds. So me found an arcade shooting game of that sort, and me find a fantastic one that is worth sharing with ye buckos. It's called Slingshot Shooting Games by Spartans Global INC. Avast ye and let's begin.
Stunning graphics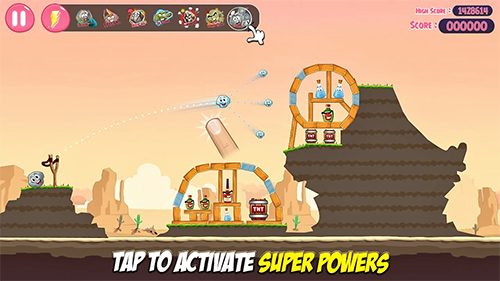 The graphics are clean, detailed, and adorable. It is set in an island and every image of it will give you that island feel. There's the green grass, blue ocean, and some rock formations. The game starts with a short story showing an old pirate leaving a younger pirate on the island, the latter is the main character that you will play. It also turns from day to night, which is a nice change of background. Also, there are different bottles that you need to knock down and they also have varying formations.
Upbeat background music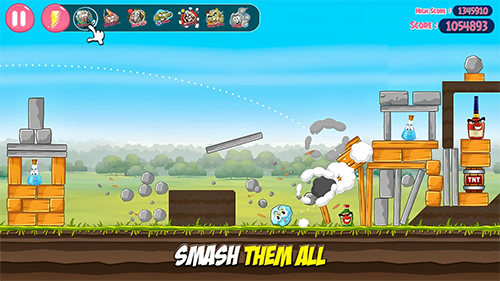 The game has a lively music that will make you feel that you are in a fun adventure movie. It's an added point to the game because it makes it more enjoyable and it gives that feeling of suspense. Even if it plays in the background, you will not feel bothered and it will not affect the gameplay.
Controls work smoothly
It uses real physics and it works as designed. The controls work smoothly, so you will not have problems with it. If you are new to shooting games, it may take a little getting used to so you can gauge how you will go about shooting it.
It's content-rich
There are different modes available, although some are still locked at first. However, even with the unlocked ones, there are still several challenging levels that you will play. You will also unlock powers along the way that you can tap to knock down the bottles. The levels also get more complicated, although they are still not impossible to solve.
It's free but it way too many ads
The game is available for download without a cost, and you can also play the levels without spending anything. However, it has way too many advertisements that can distract you from the game.
Thumbs up
The app is free to play and it has gorgeous graphics and fun background music. It is also rich in content so you will be looking at hours of fun gaming. The controls also work without a problem.
Thumbs down
The advertisements can distract you because they are too many.
The verdict
Slingshot Shooting Games is a must-try app if you are looking for a shooting arcade game that you want to add on your list. You may need to be patient with the ads, but overall, it's an excellent game. It's free, fun, and it has stunning graphics, and enjoyable background music. It also has several levels that will give you hours of gaming.