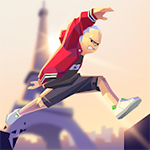 Ahoy there me lads and lasses! Yer friendly app pirate is here and me just got back from another successful booty hunting with the crew. It's still early but we found a lot of great finds. It seems that luck is on our side! Har, har, har! We will dive down Davey Jones' locker later after we take a quick rest, to continue our winning streak. We think we will find more fantastic booties, so we decided to go there. But since me know that ye lads mateys are looking forward for another app review, this buccaneer will not keep ye waiting. Avast ye and let me tell ye about this app called Smashing Rush : Parkour Action Run Game by Cold Soda.
It has fun graphics and several characters to unlock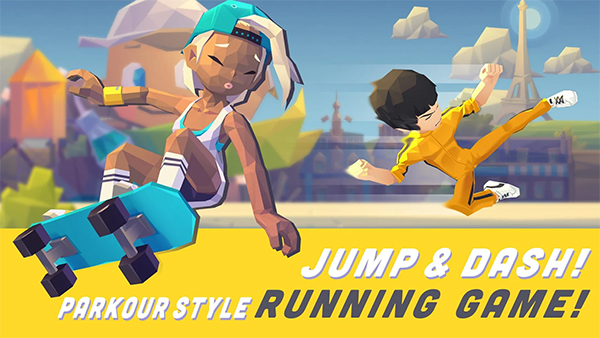 The graphic is playful as it is cartoonish. It is appropriate for the game because it will give you that fun vibe. The game is a casual dash game, so the goal is to reach the end of each level without hitting any obstacles. The platforms where the characters dash are neat and the obstacles are moving, which give it a challenge. The animation is also a thumbs up because it's like the characters are really doing parkour. They do not just simply jump, but they do some acrobatic moves. There are also several characters to unlock and customize, which make it even more fun.
It has easy and smooth controls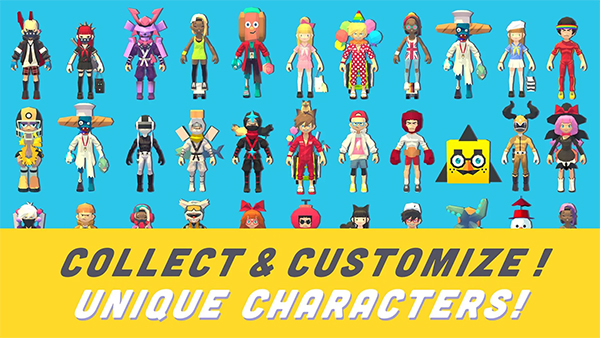 There is a dash and jump button on the left and right side, so it is not difficult to find them. The gameplay is easy to understand, so you will quickly learn how to play it. Tap on the jump button to make the character jump, and dash to make a quick movement and push other obstacles out of its way. The levels are quick, so it's a fast paced game. You will not be bored playing the levels and unlocking them.
It has different modes
There are 3 different modes that you can play at this time, which are Item Rush Mode, Stage Mode, and Challenge Mode. Only the first mode is available at first, but you can unlock the other modes when you finish the levels of the previous one. Depending on your skill, you may find the levels to be easy or not, although we could say that they are not that difficult, but they are still nice for killing time.
It's free and can be played offline
You can download the game for free although it comes with in-app purchase. It may have ads that pop-up, although you can close them. Plus, it's available for offline play, so when you're playing offline, the pop-up ads will also not appear.
The good
The app is free for download and it has playful graphics with several characters to unlock. It's easy to understand and the controls work smoothly. There are different modes to play too.
The bad
The only issue are the pop-up ads that appear when playing online, although it's not really a deal breaker since you can close them if you want.
The verdict
If you are looking for a casual dash game, Smashing Rush : Parkour Action Run Game is one app to try. It's free, it has fun graphics and amazing animation. It has different modes and several levels giving you plenty of playing time. The levels are not too long so you will not feel bored. There are also several character to unlock and customize.