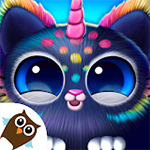 Ahoy there me lads and lasses! It's me again yer friendly app pirate ready to explore the seven seas and find more booties. Me glad that even when me far from me landlubber friends, the crew and of course, me parrot pet is with me. I had several pets when I was a little lad, but now, me can only take care of me parrot pet since we buckos are always busy finding treasures. Besides me parrot, me also have virtual pets that do not require much care. Har, har, har. Speaking of virtual pets, the app we will review is about that. It's called Smolsies – My Cute Pet House by TutoTOONS. Batten down the hatches and let's start.
It has adorable graphics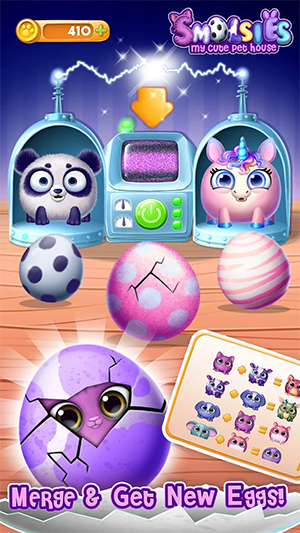 If you love seeing cute graphics in a game, this app will not disappoint you. From the cute pets to the background, everything you will see is an eye- candy. Although there is limited option for customizing the pet, it lets you add some accessories like hats, ribbons, and sunglasses.
It's fun and relaxing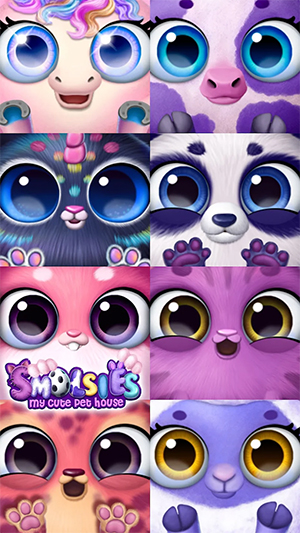 The game is more for those who are looking for a fun and relaxing game to kill time. You will be hatching eggs and taking care of the pets. If you are looking for a hardcore game that is highly challenging, this is not the app for you. You can play at your own pace, and it's something that you can put down and pickup anytime. There are also various mini games to play.
There are various pets to unlock
You will be collecting and hatching eggs that will give you pets to take care of. There are different types of pets to unlock, and they all look adorable. It's exciting what you will get next. Plus, you can also combine two pets, and be surprised on how their combination will look like.
It's free but plenty of ads
The game is available to be downloaded and played for free. However, there are plenty of ads that can take away the focus in the game, and affect the overall playing experience. There are also video ads that you can watch to make the wait time of hatching the eggs faster. Some of the eggs take longer to hatch, so you may need to wait longer to see what new pet you unlock.
The good
This app is free to download and play. It has the most adorable graphics, and there are several pets to unlock. It has various mini games that you can play.
The bad
It has several ads, and some of the eggs take a long time to hatch.
The verdict
Smolsies – My Cute Pet House is highly recommended if you are looking for a cute and free game that you can play to relax and kill time. It's not that challenging, so if you are looking for that type of game, this is not for you. But you will not be disappointed if you love fun and simple games with the most adorable graphics.