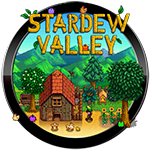 Yo, ho, ho and a bottle of rum! It's me again yer favorite app pirate and I'm having a lovely day because I harvested veggies and fruits on me plants. If remember, I shared with ye before that the crew and I started a garden here in the ship, and we've been successful in growing the plants. This is not the first time that we harvested, but we did for several times now. We buckos feel proud of the success, and we can't wait to add more plants in our garden. I enjoy it a lot. So, maybe one day when I retire from being a pirate, I could be a great farmer. Har, har, har! But for now, this little garden will do, and I can be a farmer in games like Stardew Valley by ConcernedApe. Batten down the hatches, and let me tell ye more about it.
It's paid but it has so much to explore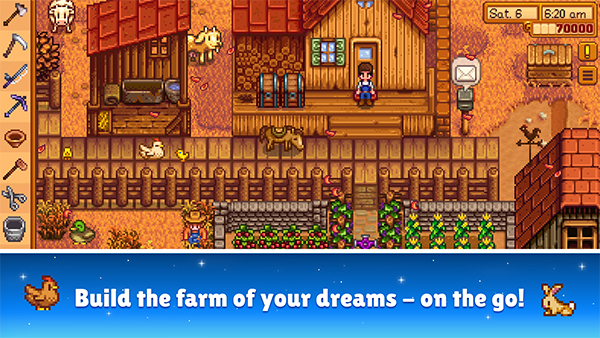 The game is not free. So, if you don't want to pay for the games you play, this may not be it for you. However, if you don't mind paying for something that is enjoyable and has a lot of fun content to explore, you may want to give it a try. Plus, the price is not too much. It's just right for the game and the cost is worth it, considering what it offers.
It's more than just a farming game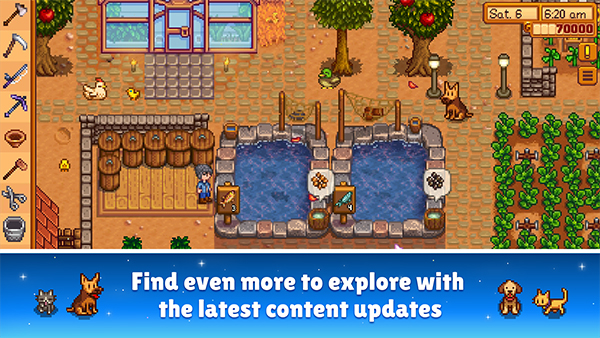 Yes, the game is about growing your own farm, but it's not just about that. There's so many things that you can do, as if it's managing your real life. You can interact with different people, go fishing, and even get married, and decorate your home.
There's a story to follow
You are not just playing, but you are following a story. It starts when your character reads the letter from his grandpa and decides to live in the farm that he left. You will have the first person point of view as you control the character on what it does next. There's an energy bar, so just like real people need rest, your character also needs to sleep so recharge its energy.
It has a classic and charming graphics
The game has pixel graphics that is classic but charming. It gives a relaxing feel because it brings you back when games had simple but adorable images and backgrounds. However, it still remained detailed, as there is so much to see when you explore the village and mingle with the people.
There's no multiplayer and controls can be a challenge
This app was first released as a computer game. Unfortunately, while the PC version has a multiplayer mode, this one does not have that. It also supports different control options, but they are difficult use as of this writing. There are times that they won't move as you want to.
The good
It has a classic graphics that is charming. There's so much to explore and it has a story. It's more than just a farming game as you can do so much more.
The bad
It doesn't have a multiplayer mode and the controls don't work at times.
The verdict
Stardew Valley is highly recommended for those looking for a farming game that offers so much. It may be paid, but the amount isn't too much and it's just right for the game as it's content-rich. It has adorable graphics, and there's an interesting story to follow.