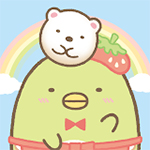 Ahoy there me hearties! Yer friendly app pirate is back for another journey around the seven seas. We spend a few days of holiday in Japan and we had a great time. The buckos and I tried various foods, and visited many gorgeous places. A few days isn't enough to cover all the beautiful things the country has to offer, but we were just glad that we got to experience some of it. We will definitely come back for more. We went to this café, and besides the delicious coffee and pastries they offered, we also fell in love with the design and ambiance, especially the plush toys on their seats. We learned they were Sumikko Gurashi characters that were popular in the country. Since we really loved them, we bought them in the toy shop, and brought them in the ship. Me also found this game that had them as the character, and it's what we will have for our app review. So, batten down the hatches and let's start the review of the game called Sumikko Gurashi-Puzzling Ways by Imagineer Co.,Ltd.
Adorable graphics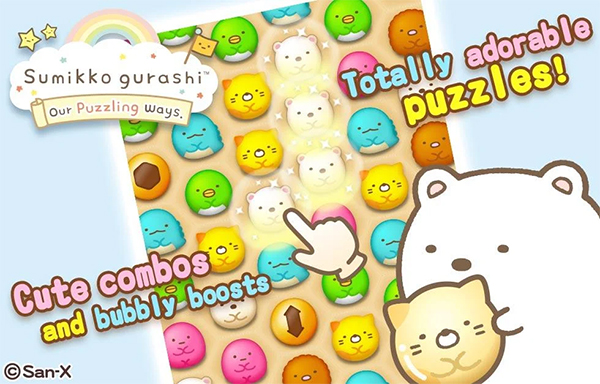 Sumikko Gurashi is a brand known for its adorable characters, and the graphics of the game will not disappoint, even the die-hard fans. The characters you love are there, and even if you are not familiar with it, you will still fall in love with the cute characters. It's not just the characters that are pretty, but the background, and everything that you will see in the game. Looking at it will make you happy, especially if you are into cute stuff.
It's free and relaxing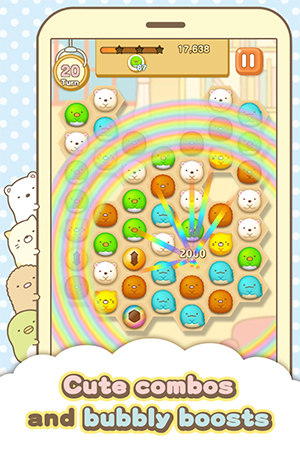 You can download the game for free, and also play without spending money. There are in-app purchases but you will not feel pressured to spend real cash since the game is easy. The characters that help or work like boosters may be difficult to unlock, but it's not a deal-breaker since the levels are not that difficult to complete. You can do just fine without making an in-app purchase.
There are several characters to unlock
There are many characters that you will unlock along the way and you can even customize them, which adds fun to the game. It's something to look forward to since as mentioned, they look adorable. Even the animation after completing the game is eye-catching, and so as the map that shows the levels.
It sometimes hangs or crashes
The only problem with the game is that there are times that it hangs or crashes. It can be frustrating when it happens, especially if you are in game.
The good
The app is free to download and although it has in-app purchases, you will feel forced to spend real money. It has the most adorable graphics with several characters to unlock. It's fun and relaxing too.
The bad
It sometimes hangs or crashes that could affect the game experience.
The verdict
Sumikko Gurashi-Puzzling Ways is highly recommended if you are looking for a simple, fun, and relaxing puzzle game. It's free and it has adorable graphics that will make you feel relaxed. It's not the challenging, so if you are looking for a game with high difficulty it may not be for you. But if you are a casual player that wants something you can play to pass time, it's a must-try.