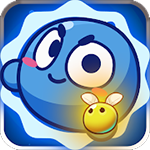 Ahoy there me lads and lasses! It's me again yer favorite and friendly app pirate is here again ready to sail the seven seas and find more booties. It's a beautiful day today, and me and the crew are ready for another treasure hunting adventure. We took a rest yesterday, and just had fun eating delicious foods and drinking rum. It's time for hard work again, and we are ready for that. But don't worry me hearties, I will not leave without giving ye an app review. Listen up as me tell ye more about this game called Super Ball Jump: Bounce Adventures by Vuxia.
It gives a fresh gameplay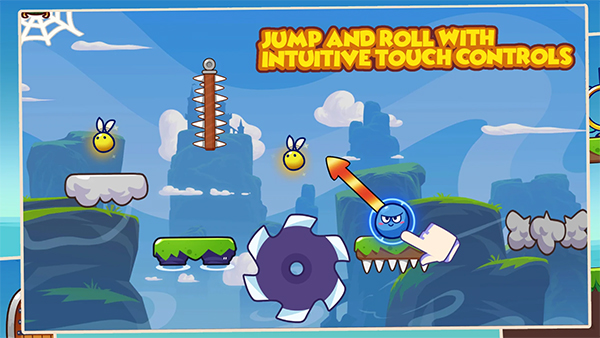 It's like a combination of trajectory and jump games in one. If you are familiar with jump games where you make your character jump from one platform to another, while avoiding obstacles and enemies. These games usually let you tap or double tap on the screen to make the character jump. However, this app offers a fresh take on this type of game. Instead of tapping, you will make a trajectory by holding and moving your finger on the screen. Decide the direction and distance of the trajectory to ensure that it will land on the platform and avoid the enemies because falling from the platforms and hitting the enemies will end the game. The good thing is that there are checkpoints that if reached, will be the starting point of the game.
It has HD graphics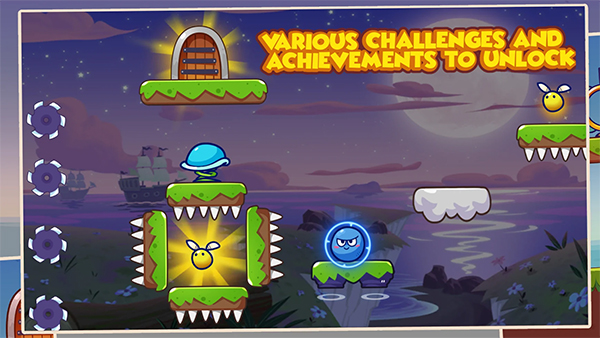 The graphics are high definition so you will see every detail clearly and properly. The balls, which are the main characters, look adorable. There are also different worlds to unlock, so you will see various backgrounds. Even the enemies look cute. The platforms will remind you of the platforms that you will see on the classic Super Mario game.
It has easy and challenging levels
The first few levels are easy, which is good as you can familiarize yourself with the game, especially with the trajection. The higher levels become more challenging and it makes the game more enjoyable and exciting. There is also an easy mode option to see where the ball will be directed, like the ones in Angry Bird. You can turn this on and off depending on your preference.
It's free but has plenty of ads
The game is free to download and play, but there are plenty of advertisements. They show up after every level, and even pop-up while playing the game. It can be intrusive and it can affect the game experience, although you have the option to close them.
Thumbs up
Super Ball Jump: Bounce Adventures is free to download and it has fresh gameplay. It is also not boring because the higher levels are challenging. It also gives you an easy mode option if it gets difficult. The characters are adorable and there are different worlds to unlock.
Thumbs down
The advertisements pop-up even while you are in the actual game.
The verdict
Super Ball Jump: Bounce Adventures is highly recommended if you are looking for a free game that has fresh gameplay. It has several levels with the right level of challenge starting from easy to challenging. The characters and worlds are eye-catching, making it even more fun.