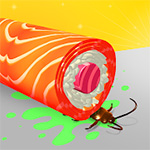 Ahoy there me lads and lasses! It's me again yer favorite app pirate ready to dive in another booty hunting adventure around the seven seas. It will be a tiring day, since we will be diving down Davey Jones' locker, but that's okay, it's always worth the dive there because we always find new booties. Me craving for some sushi, so one of the crew who will still on the ship will prepare our meals, so we're ready to eat once we get back. And, yes, ye guess it right, he is prepping some sushi too because me requested for it. Har, har, har! If ye hearties are also craving for sushi, let me treat you to this app review for the app called Sushi Roll 3D by SayGames Ltd.
It's easy to learn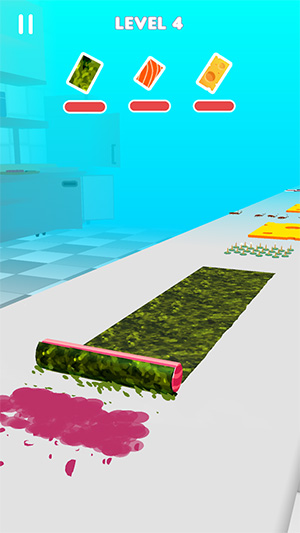 When you start the game, there are instructions on what to do in every new food menu that you will prepare. You will be guided, and it's also easy to learn, so you will be like a pro in no time. The gameplay is not complicated. You basically need to tap and hold the screen to perform some actions, and ensure that you get the right amount of ingredients, or you tap at the right time. You get a prize like new menu or tools when you reach a certain level. You can also decorate your sushi store.
It has eye-catching graphics and animation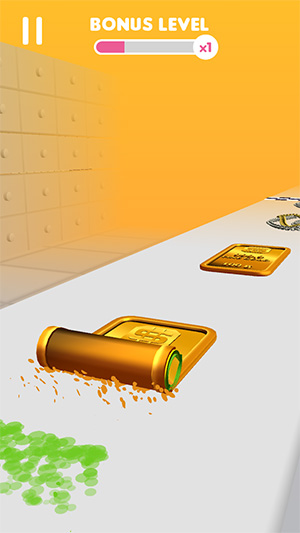 The colors of the images are vibrant and rich. You will also see different menu and equipment. Plus, the customers that line up also have different faces. Some are even like mascots. The animation is funny when they get served and eat. Some of the customers seem like to a little dance movement when they are satisfied.
It's free with acceptable ads
There are in-app purchases, but you can play the game without spending real cash if you don't want to. It's free to download, and although there are advertisements, they are acceptable, considering it's free.
It's fast-paced but can get repetitive
The game is fast-paced as you can finish each order in seconds and move to the next customer. You will unlock more items as you progress, which will help improve satisfaction of clients and earn more. While there are different mini games to unlock, it can also get repetitive after a while, although it's still a nice game to kill time.
Thumbs up
It's free to play and it has acceptable number of ads. It comes with instructions and it's also easy to learn. It's fast paced with several items to unlock. The graphics and animation are also fun to watch.
Thumbs down
The game can get repetitive after a while with the same action you need to take over and over.
The verdict
Sushi Roll 3D is a fun game that will keep you occupied. It's an enjoyable time-waster that is easy to learn with several levels and items to unlock. There are different mini games, which can be repetitive after a while, but at least there's still variety.