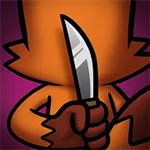 Ahoy there me lads and lasses! It's me again yer friendly app pirate. I'm about to embark in another booty hunting adventure with the crew. These buckos have become my family ever since me boarded the good old Jolly Roger. We are from different places, but we are now all sons of the sea! Har, har, har! Aside from finding treasures and drinking rum, another thing that we enjoy is playing games. Aye, ye would see us playing on our mobile devices when we are not looking for booties. For our app review, I will share with ye one that me and these buccaneers recently played. It's called Suspects: Mystery Mansion by Wildlife Studios.
It's like Among Us but better
If you have played the popular game Among Us before, it has the same gameplay as that. You will be given a specific role at the start of the game, and the goal is to complete your objective. There are 3 roles available and one will be randomly given to you, so you cannot choose. You may get the assassin role, who will kill the others; the detective who needs to find the killers; and the guest who need to complete the tasks given on the screen. It has more features and better graphics than Among Us.
There are different modes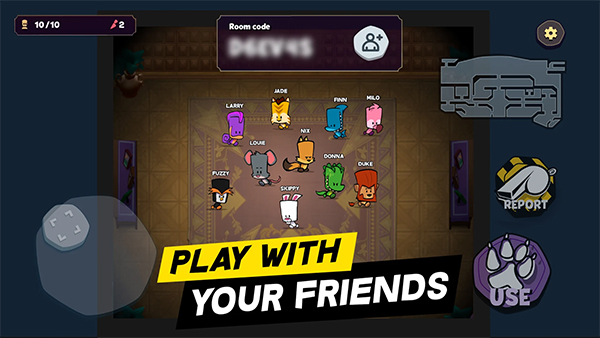 There are various modes available and you will start with the Beginner under classic modes. You will unlock the other modes when you reach a certain IQ level. There are also special events that you can join. There are different maps to play, so you will not just be stuck with one.
Voice chat is available
You will not just be able to chat through text, but through voice too. In between the game, when you need to choose which player is the killer, you can discuss among you who to vote using voice chat. It's much better than chat through text because it's quicker and you will be able to talk to each other like you are next to each other.
You can play randomly or with friends
Another good thing about this free app it is that you can let it randomly select other players to play with or you can invite friends by giving them the room code. You don't have that option on other similar games, so you have no choice but to play with random players. However, the game sometimes kick you off, so you have to find a room again. But it is free from ads, so that's a bonus.
The good
It's free and it doesn't have advertisements. It has cute graphics, and different modes. Voice chat is also available, and you can choose to play with random people or friends you know.
The bad
It sometimes kick you off, so you will be disconnected from the game and you will need to find a new room.
The verdict
If you are looking for a game like Among Us, Suspects: Mystery Mansion is an excellent option. It's free and you will not be disrupted by ads. It's fun, exciting, and it has features like voice chat, different maps, and various modes that make it more enjoyable.