Ahoy there me lads and lasses! It's me again yer friendly app pirate ready to explore the seven seas for more booty hunting adventure. We buckos are not just playing and finding treasures, we also have various chores to do like cooking and doing the laundry. Of course, we also have to clean up and keep the good old Jolly Roger tidy and organized. Aye, all of buccaneers help each other and take turns in keeping it clean since the ship is big. But we are proud because we bet you cannot find a pirate ship as clean as ours. Har, har, har! Since we are talking about cleaning, me decided to share an app review that has to do with that. Listen up as me tell ye more about this game called Sweet Baby Girl Cleanup 6 – School Cleaning Game by TutoTOONS.
Adorable graphics and sound effects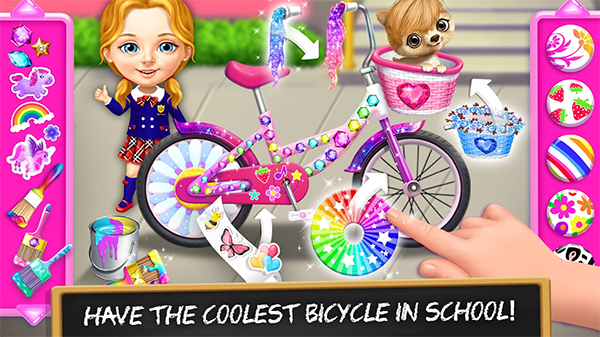 The characters are doll-like and you can customize their outfit and accessories, which is fun. It is set in the school and the images are drawn in what look like drawings from children's book or cartoon shows. There are also side effects that give life to the game. Plus, there are dialogues that will make you feel that you are playing with someone.
It's free but there are way too many ads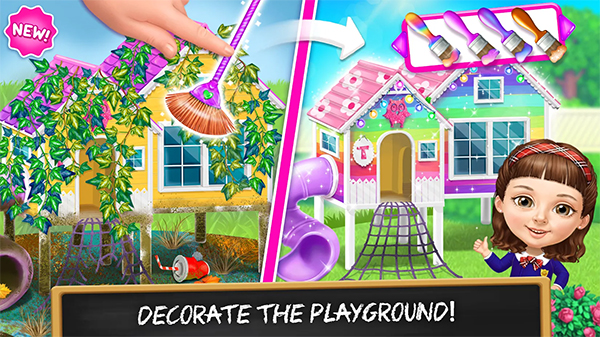 You can get the game for free. It comes with in-app purchases, but you can still keep playing without spending real money. Although of course, it will take longer for you to unlock more options. The main concern is that there are way too many ads, which can affect the enjoyment of the game.
There are different areas to clean
As mentioned, the game is set in a school, and as the title suggests, your goal is to clean it. There are different areas in the school that you need to clean, such as the playground, and the bus. You will unlock more areas to clean as you level up in the game. However, it can be repetitive because although you are cleaning different areas, the gameplay is still the same. You will be throwing garbage in the trash and wiping things like walls and tables.
The game is more for kids
This game may not attract players of all ages, as it's more for kids. However, if you like simple, casual, cleaning game, then it might still be something that you might enjoy even if you are no longer a kid.
The good
Sweet Baby Girl Cleanup 6 – School Cleaning Game is free to download and play. It has adorable graphics and fun sound effects. You can customize the character and clean different areas of the school.
The bad
There are way too many ads and it can be repetitive. Plus, it may interest kids more than adults.
The verdict
Sweet Baby Girl Cleanup 6 – School Cleaning Game is a game to download for kids. Although it has ads, it's free and it has adorable graphics. It can also teach children how to clean up.