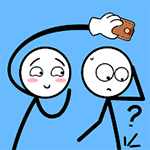 Ahoy there me lads and lasses! Me and the crew are set to dive down Davey Jones' locker. Ye know us me hearties, these buckos do not mind the danger that await us. In fact, we even find it exciting. Har, har, har. We have explored several destinations, and experienced tough booty hunting adventures before. Easy is boring, so this old salt says, bring on the most thrilling and heart-stopping escapades. 'Afore we go for a dive, me won't forget to give ye the app review me know you can't wait for. Batten down the hatches as we talk about the game Thief Puzzle by Weegoon.
Easy gameplay, but fun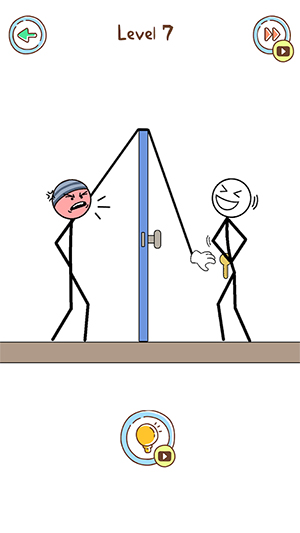 There is a tutorial so it will be easy for you to understand how it's played. The first two levels have guides that will let you try it on your end by tracing the lines with your fingers. The goal is to steal something without being caught. Hitting an object or another person will end the game, although you can repeat the same level. Most of the levels are easy and average, but there are those that are more challenging. You might find yourself having to repeat these difficult levels, although you would eventually get them so they are not too frustrating.
Simple but cute graphics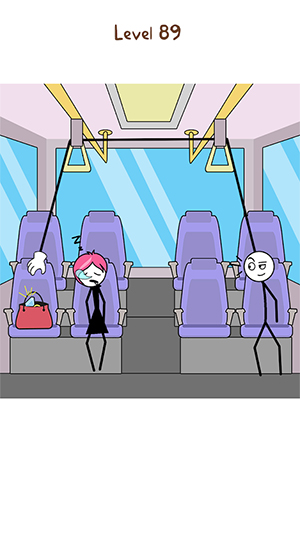 The graphics in this game are simple. The main characters are stick people, and the objects are like handwritten by kids. Although it's not something fabulous, it has its own charm as the images look cute. There are also funny animations, and lively background music and sound effects.
It's free and can be played offline
It's something that you can download and play without spending anything. There are advertisements every few levels, but they are not too annoying. You can also play it offline, so if you do, the ads will not pop-up allowing you to focus better on the game.
Limited numbers of levels
There are only a limited number of levels as of the moment. If you play it continuously, and you are good at solving the puzzles, you might run out of puzzles fast. However, you can always replay the levels that you already unlocked.
It may not be for all ages
The gameplay is about stealing things from other people. Although it's just a game for fun, it may still not be appropriate for younger players because of its nature. Parents or guardians may not want to expose the kids to games that has something to do with stealing or robbing.
The good
The game is free to download and play. Its graphics are simple, but they are adorable. There's also the funny animation, and lively background music, and sound effects. You can play the game offline, and you can easily learn the basic gameplay.
The bad
There are a limited number of levels, so you may run out of new levels easily if you play continuously. It's also not appropriate for young players.
The verdict
Thief Puzzle is a simple, but fun and enjoyable game with easy to challenging levels of puzzles to solve. It's free and you can play it offline. However, it is not recommended for the kids as the main gameplay is about stealing.