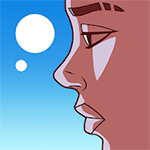 Ahoy there me lads and lasses! It's me again, yer friendly app pirate ready to go on another exciting treasure hunt around the seven seas and beyond. You will not believe the various challenges we faced and the different creatures we encountered in our every adventure. But here we are, still alive and kicking. There is no way that me and crew are going to back down on any challenges. We are up for it and our eyes are focused on the prize! Ticket to Earth is one app by Robot Circus and the commitment and strong will of the characters to complete missions remind me of myself and the buccaneers. So batten down the hatches and let me tell ye more about it.
It has a story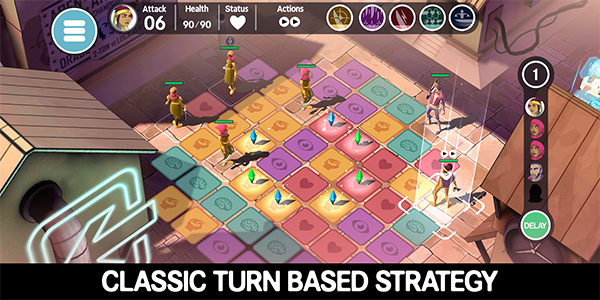 There is an introduction that shows the story of the game, although you have the option to skip it. It's best to watch the intro, so you can follow through the dialogues, and uncover what will happen next. It's more exciting to follow through the narrative, if you know how it started. This is an added point to the game because you will not just have fun playing, but you are also anticipating what will happen next, and it will unfold as you progress in the game.
Impressive graphics and animation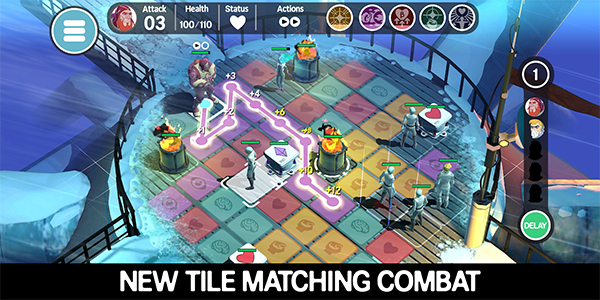 The graphics of the game is top-notch. The images are detailed. There are different characters that you will meet along the way, and the settings change too. The animation during the actual game is also smooth. There is no problem with the controls. There is a tutorial to give you a basic knowledge of how the game is played.
It's free without ads
You can download and play the game free using a Google Play subscription. If you don't have one yet, there's a free 1 month trial that you can take advantage of. The good thing about this is that you can enjoy playing the game advertisements and in-app purchases.
It has over a hundred missions
As of this writing, there are over 120 missions to complete, which will give you fun and challenging gaming fun. You will move to the next stage and uncover more characters, power-ups, and story as you move forward. It also gets more challenging, especially with the limited actions to make. You can only perform 2 actions for your turn. Once done, the enemies will make their move, before it's your turn again.
It is a mix of different game genres
It is a mix of RPG, match-3 and action game. Your character will have a weapon to kill the enemies. It's also a macth-3 since you can move from one place to another by connecting similar tiles. You need to complete your objectives and avoid being killed by enemy to move to the next stage. However, it can be difficult on the other parts since the tiles may rearrange.
The good
It's free with a Google Play subscription and you can enjoy playing without ads. It has top-notch graphics and animation without smooth control. It also has a story that you can follow from beginning until the end.
The bad
You need Google Play subscription to get for free. The tiles also rearrange in some levels, making it difficult to complete them.
The verdict
Ticket to Earth is an enjoyable game that offers RPG, action, and match-3 puzzle games in one. It has outstanding graphics and smooth controls. There are also over 120 missions to complete, giving you hours of gameplay. Although you may need a Google Play subscription to get it for free, it comes with free trial so you can still get it even if you don't have a subscription.