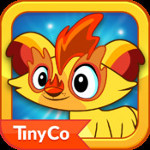 Back in the day, when I was a lad, and barely a pirate yet, I enjoyed caring for my little digital Tamagotchi pets (of course that's aside from caring for my lovable little parrot, who is pecking me out of jealousy as we speak). Back then, I wished my Tamagotchi pets were colored, and I wished I could create my own hybrid of different species.  I also wished I could care for more than just one pet without asking my mum to buy me another unit.
Now all those wishes of mine have already come true thanks to the app called Tiny Monsters, which can do all those things I wished my Tamagotchi device could do, and with the bonus of it being absolutely free! Shiver me timbers! A great deal for a pirate like me, indeed! Now don't think that just because it's about taking care of pets, the game is just for kids. This game is something that both kids and adults will definitely enjoy!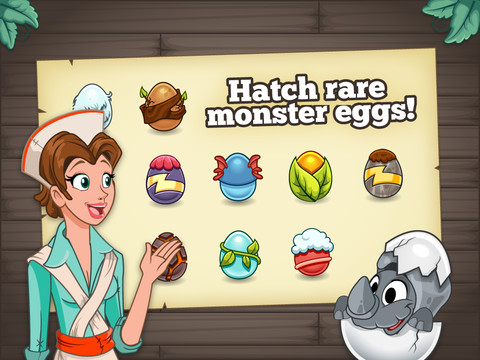 Make Some App Monsters!
The basic objective of the game is to hatch, raise, and breed mysterious creatures. Like most zoo simulation games, there has to be some sort of strategy in the way you breed your creatures.  You have to choose the breeds you raise based on the value of the breed so you don't just have the best-looking combination of creatures, but also the ones that would earn cash most.
You have the option to breed different kinds of creatures, with colorfully designed eggs to hatch. You'll also have to be mindful of where you bread the creatures, what you feed them, and what you use to take care of them. The game requires a bit of skill on strategy and economics, but most of your time will be consumed caring for these little creatures, until they're full-blown monsters.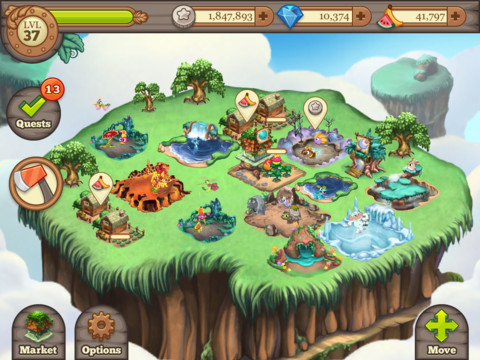 The Good
I'm sure all of you will agree when I say that the best feature of this app would be its graphics.  The graphics are very sharp, vibrant, and crisp, and a lot of attention is put into the detail of each creature.  This game is definitely eye-candy. Another thing commendable about this game would be the superb animations.   Aside from excellent graphics, the game is highly addicting.  You will definitely find yourself playing this game for several hours.
The Bad
Depending on your plan with your network provider, one thing that might turn gamers off would be the fact that this game has to be played online.  So if you're not on an unlimited surfing plan, this could be a problem.  And since the game has to be played online, you'll need good internet connection, whether 3G or Wi-Fi to fully appreciate the game.
Another thing that could potentially turn gamers off would be the many in-app purchases the game requires. Prices for in-game food are quite high, and so are other items necessary to care for your pets. Downloading the game is absolutely free though.  If you'd like to play for free all throughout, you'll just have to be very patient with earning your diamonds and gems to purchase in-app food and other items.
The Final Verdict
Despite its pricey in-app purchases, Tiny Monster is a game definitely worth trying, especially because the game is free anyway. You will just have to be patient with caring extra hard for your pets so you won't have to do much in-app purchases.  In fact, you will survive the game without making any in-app purchases. You'll just have to work doubly hard so you get everything for free, which isn't such a hard thing to do, given that everything is eye-candy anyway.
You will definitely not regret downloading this game thanks to its beyond superb graphics and animations. The game is also quite addicting, and you'll find yourself playing the game for hours. In fact, just looking at the little monsters you've made is already addicting in itself.