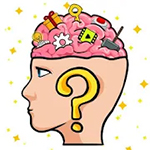 Yo, ho, ho, and a bottle of rum! Ahoy there me lads and lasses! Yer friendly app pirate is here again ready to tackle another booty hunting adventure around the seven seas. Me and the crew just got back from a treasure hunt, and as you would expect, it was a success. We brought home a lot of booties to the good old Jolly Roger. That is because we are smart and skilled. We know the slightest clues that lead us to the big finds. One way to exercise our brains is to play trivia games. If you want to be smart like us, now is yer lucky day me hearties! We will have a review of the app called Trick Me: Logical Brain Teasers Puzzle by Narcade.
It's entertaining and it will make you think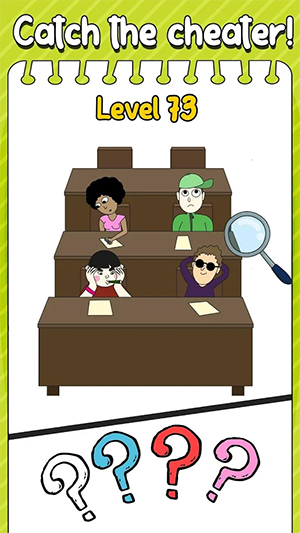 The app is enjoyable, it will keep you occupied and entertained while playing. There are different puzzle and trivia games that will make you think. You need to be creative and you need to think outside the box. It will sharpen your brain and will test your knowledge. The levels are challenging, but they are not too frustrating, since they can be solved. There are other puzzle games that will leave you frustrated because they seem impossible to complete, but not this one. It has the right level of challenge.
It has average graphics with fun sounds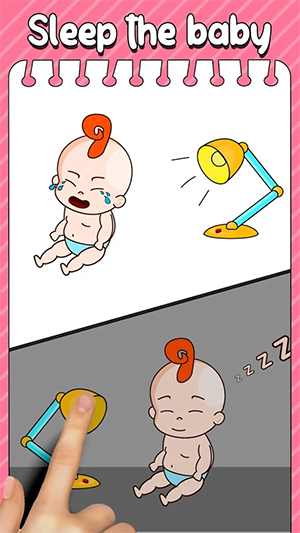 The images in the game are like the ones you would see in children's books. They are not that eye-catching but they are also not too bad. You can see the details and you will be able to do what the tasks ask. Some of the levels also have sound effects, which are fun. For example, in one level where you need to stop a crying baby, you will hear a baby crying while the puzzle is not yet solved. There's also a clapping sound at the end of every level.
It's free but it has several ads
The app is available for download without a cost. There are in-app purchases but you will not be forced to buy them. However, the ads can be annoying. They keep coming up almost after every level. Since it's a free game, it's understandable that there are ads, but it would be better if they minimize them because they are too many.
Hundreds of varying word and puzzle games to complete
As of this writing, there are 200 word and puzzle games to complete. Since some are not that easy to solve, you will have long playing hours that are enjoyable. The levels also vary from each other so you will not be bored with having to play the same theme. There will be another type to solve in every level.
The good
Trick Me: Logical Brain Teasers Puzzle is free to download and play. It has several levels of different puzzle and word games. These games have the right level of challenge. So you feel challenged but still have fun while answering them without feeling frustrated. The levels also vary so you will not feel bored with just one type of game.
The bad
The only drawback that we found on the game was the too many ads. Every level you complete has an advertisement or two.
The verdict
Trick Me: Logical Brain Teasers Puzzle is highly recommended for those who love puzzle and trivia games. It has the right level of challenge that makes it fun, and entertaining. It will make you think and at the same time enjoy, without feeling frustrated. It has different types of puzzle and word games so it will not feel repetitive. It's also free, although you need to be patient with the too many ads.