Ahoy there me lads and lasses! It's me again, yer favorite app pirate ready to face another exciting booty hunting adventure. But 'afore I do that, 'course this bucko will share with ye an app review that me know ye will love. I remember when this bucko was younger, me and me friends used to play this classic game called truth or dare. Aye, it was so fun. The app that I will review today has something to do with the said classic game. It has the same name, so yes, 'tis called Truth or Dare by Marco Studios. Avast ye and let's start the review.
It's the Classic Game You Came to Know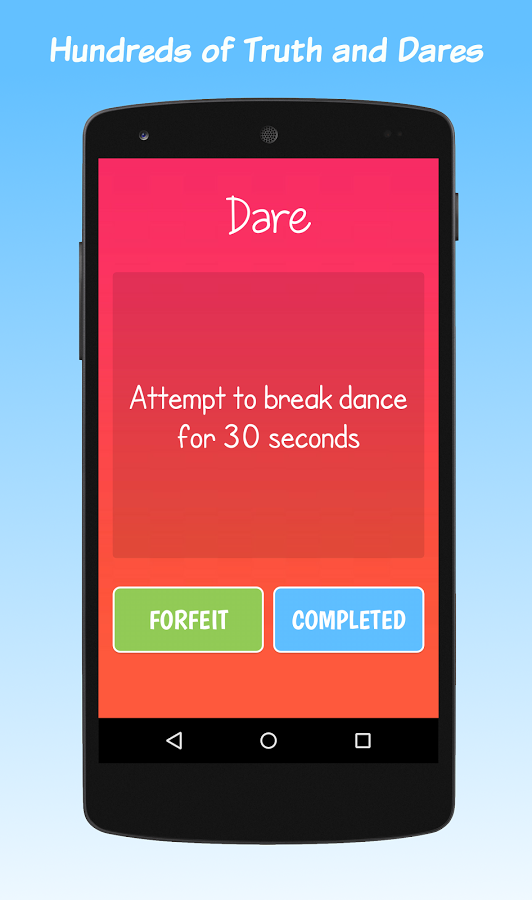 Truth or dare is a classic game that have been played for years, and is still being played today. This app has the same gameplay. However, it makes it easier for the players as there's no need to think right on the spot on what question to ask or thing to do since the app will tell you what to ask or what the player needs to do. In the usual game that doesn't have an app, you will be the one thinking of the question or task and if you don't think quickly, it could get boring. This app makes the game spontaneous by having a random question or task ready for the players.
It Has Varying Categories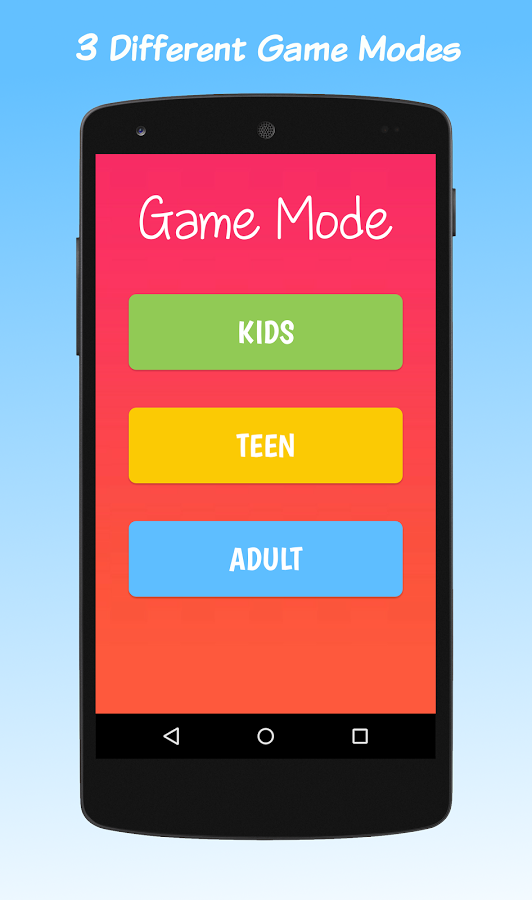 There are different categories in the app, which are kids, teens, and adults. This is a nice feature because the truths and dares will be appropriate based on the age of the players. For instance, if kids are playing the game, you don't have to worry about having adult content being included on the truths and dares. However, the categories are accessible in a single tap. It would have been better if there's an option to lock at least the adult category so the kids and teens won't be able to access it and prevent them from seeing truths and dares that are only appropriate for grown-ups.
Good Added Features
There are more good features in the app that adds to the fun and convenience of playing the game. One of them is the option to add custom truths and dares. This makes it more exciting as you can add items that you know that is appropriate for the group of players and could be personal to them. There's also the option to add the names of the players. The truths or dares have the name of the player and the choice if it was executed or not done. This makes scoring easier as it's done automatically.
Thumbs Up
The game is nostalgic as it's based on the classic game of the same name. It's the same truth or dare played for years, but only more convenient as the questions or tasks are prepared and scoring is automatically done after choosing if the task or question was completed or answered.
Thumbs Down                             
It comes with advertisements and although there are different categories, the adults category is accessible without any option to add a password. Younger players could access it and may read content that's not appropriate for their age.
The Verdict
Truth or Dare is an app that you can enjoy playing with your friends and family members. We recommend that you give it a try. It's free to download so you don't have to spend anything.