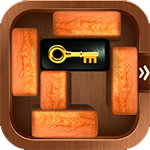 Yo, ho, ho, and a bottle of rum! Ahoy there me lads and lasses! It's me again yer friendly app pirate. Me and the crew just got back from treasure hunting. We had a map, but the place had a lot of turns. There were also hidden treasures that were not indicated on the map. But ye know us buckos, we are experienced in this, so we saw those hints and clues, and we were right, we had some great finds! This is why me love exercising me brains to keep it sharp. The app that we will review for today falls will help sharpen the brains. It's called Unblock Puzzle Slide Blocks by Radle Games New. Batten down the hatches and let's begin.
Average graphics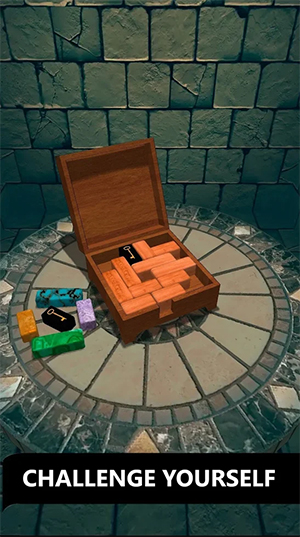 The graphics are not too bad, but it's not that exceptional as well. The game window has a brown background with the tiles in the middle, which you need to move to free the key. There are different themes for the tiles, but there are other games under the same genre that have better graphics. If you don't mind the game not being that eye-catching, then it will not be a drawback. You can still enjoy playing the game if you are focused on the game itself, although of course, it would be better if the graphics will be improved. Also, the graphics sometimes have problems when viewed on a bigger screen or higher resolution.
Thousands of levels to play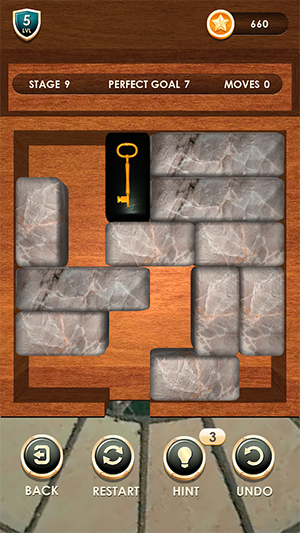 As of this writing, there are over 3,000 levels to play. That is a lot of game time. If you are addicted to puzzle games, you will not be disappointed with the number of levels that you can unlock. You can also select the mode of difficulty, which is good as you can play based on your own skills. It's a good game if you want to pass time as you will not easily run out of puzzles to solve.
It will test your brain
This puzzle game will make you think as you move the tiles to free the key. You have a limited number of moves that make it more challenging. There are levels that are difficult to solve. However, this is the right kind of challenge because they are still not impossible to solve. You may need to repeat the other levels a few times to solve them, but you would still get them so you it's not too frustrating. There are also hints and you can undo a move to help in solving the puzzles. The game is free to download. There are ads for the free version, but they are not too bothersome, so you can still concentrate on the game.
The good
The game is free and it has thousands of levels available. It also has different difficulty modes. The levels are challenging but not frustrating since they are not impossible to solve. The ads are not too annoying.
The bad
The graphics sometimes have problems displaying on high resolution or bigger screens. It can also be improved to be more eye-catching for a more positive game experience.
The verdict
Unblock Puzzle Slide Blocks may have some room for improvements in the graphics department, but it works as designed. It's free with minimal ads, and it has thousands of puzzles awaiting for you to solve. They are also challenging but not too frustrating.