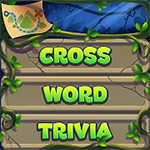 Ahoy there me lads and lasses. Yer favorite app pirate is back from another adventure from the seven seas. As ye may expect, we brought some great finds to the good old Jolly Roger. Blimey! Our stock is increasing. We are probably docking anytime and sell some by land. Hope I will met ye hearties when we do that. But for now, let me give ye something that me know that will make ye happy. It's another app review and the one that we have for now is Word Craze by Betta Games.
Your favorite puzzle game with a fresh take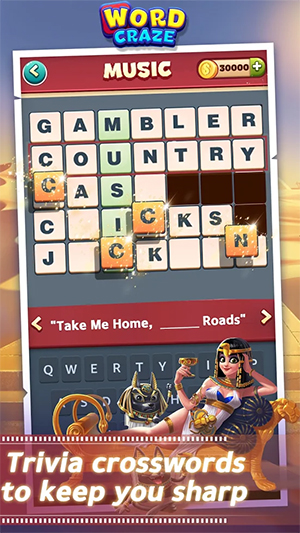 Word Craze is a word puzzle game that is mainly a crossword puzzle, but it has a different twist. Instead of just typing in random words to complete the crossword puzzle, there are specific words that you need to find, and you will have a clue for each. You will be given a riddle or question, and answering that will give you the right word. There are also themed quizzes and bonus games where you can test your knowledge with general information. It will exercise your brain, and it will make you think.
Fun graphics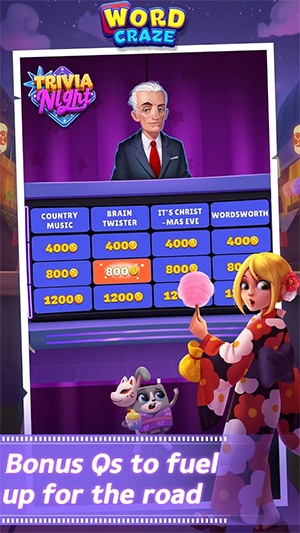 The graphics are fun because there are different themes that you will see. It's also not just all texts, because there are images in the puzzles. The images will let you travel around the world as it shows you their traditions, which is enjoyable and interesting.
Several puzzles that is regularly updated
There are hundreds of puzzles to solve as of this writing. According to the developers, more puzzles are regularly added, so you can look at playing more. If you love puzzle games, you will have hours and hours of playing time with this app.
Free but the ads can be annoying
You can download this app for free. It comes with in-app purchase but you are not required to buy since you can complete the puzzles without spending anything. It's up to you if you want to spend real money for in-app purchases that you can use on harder levels. The downside is that it has several ads. They will play for about 30 seconds and they pop-up often, so it can affect the game experience.
The good
Word Craze is free to download and it has several levels with more regularly being added. It has fun graphics that will take you around the world. The puzzle game also has a twist so there is something new to look forward to. It will test and exercise your brain.
The bad
The advertisements are too much. They play often and they are 30 seconds long. You cannot close them so you need to wait for them to finish.
The verdict
Word Craze is recommended for those who are into word puzzle games, and those who enjoy challenging their brain and testing their general knowledge. It's free, has several levels, and it has fun graphics. You may just need to put up with the many ads.