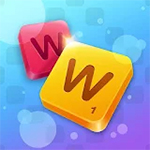 Ahoy there me hearties! It's me again yer favorite app pirate ready to go on another adventure around the seven seas. Me know that ye lads and lasses are excited for another app review, so don't ye worry, because I'm about to give one to you right now. Ye know how this old salt loves word games, aye? And I'm also competitive. So, me found this app that offers both. So, let me tell ye more about this game called Word Wars by PlaySimple Games, which is a word game that lets you compete with others. Batten down the hatches and let's start.
It's free but it has many ads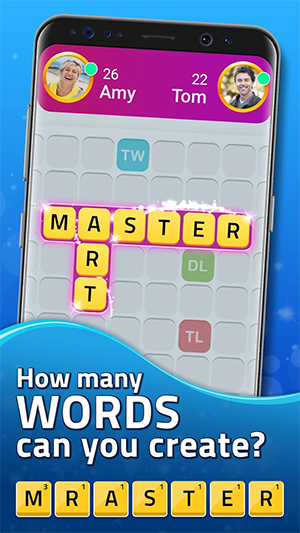 This game is available for download for free. If you are into free word games, this is an option. Although most free games has ads, this app has plenty of them to the point that it affects the game experience, but they can pop-up even while in the middle of the game. Plus, there is no way to close them, so you need to wait until they finish playing, or you need to exit the game. Moreover, they sometimes cause of the app to hang, so you have no choice but to exit or relaunch the game.
It has a simple interface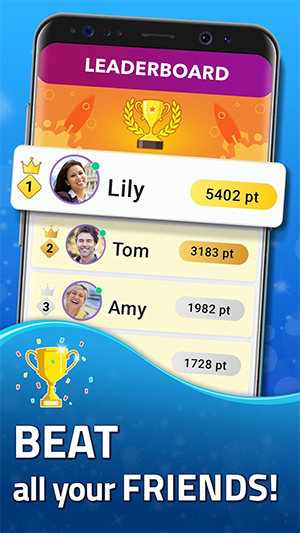 The game has simple interface, which is easy to navigate. It's intuitive, so even if it's your first time playing it, it would not be too difficult to find yourself around. As soon as you open the app, you will see the screen where you can choose your opponents. You will then be taken to the game window where the actual game happens. It has a light background, which works well with the brown tiles that come with black text. It's nothing eye-catching, but it's still good since you can clearly see the letters. There are also options at the bottom of the game window like shuffle and next.
You can play with other players
What makes it different with other word games is that you can play real-time with other players. You can play with random players, or choose your opponent from the available players, including your friends who also play the game. There is also a chat feature so you can chat with them. However, there are times that the other players are unresponsive, and they take a long time to make their move. There's nothing you can do with the idle players, and when you decide to leave the match, you lose because you quit. It would be better if it kicks out the player or end the game if unresponsive for a certain period.
Thumbs up
The app is free to download and play, and it has simple interface that is easy to navigate. You can play with other players real time and it also has a chat feature.
Thumbs down
There are several ads, and it sometimes hangs. Other players are also unresponsive.
The verdict
Word Wars is a great app for those who are into word games and would like to compete with other real players. It's free and it has a simple user interface that is easy to familiarize with. You can play with other players and compete with them.