Ahoy me scallywag friends. The app pirate is back with the vengeance after a short vacation with me family. Aye, me wife and I sailed to Calypso's point, an island far off course from any merchant shipping lane. The island is serene and peaceful, with a cave stocked with a case of rum and a fully furnished cottage. While we were away, I still played me favorite apps on my iPhone. When we reached the island, my iPhone won't turn on, but I was able to fix it.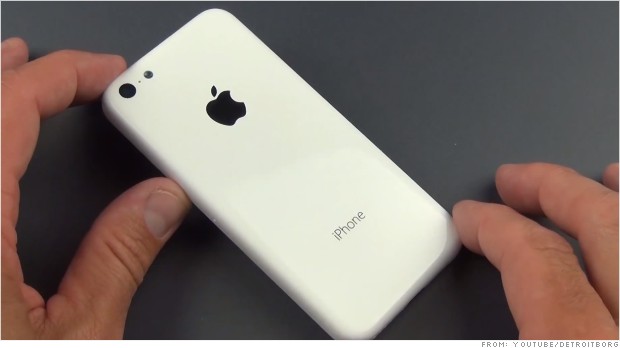 If the same thing happens to you, don't worry because there are things that you can do to resolve your problem. That was not the first time that I experienced a situation where I can't start my iPhone so I knew what to do. This guide will help you make your device working properly again.
Do a Hard Reset
If you can't turn on your iPhone even after pressing the power button, you can try doing a hard reset. This can be done by holding the power button and the home button at the same time for around 10 seconds. The Apple logo shall appear by then.
Charge Your Device
This is a basic step in resolving this problem. However, there are still some people that overlook this simple resolution. Even when your iPhone's battery is not yet completely drained, it is common that it will not start when it is low on battery since the remaining battery life is used by the device to save your settings and data. Charge your device for about 20 minutes and it should turn on. You will see a charging status on the screen. Wait for the battery to be completely charged.
Check iPhone's Temperature
If you can't start your iPhone, one of the possible causes is extreme weather condition. It could have been exposed to very hot or very cold weather for a long time. Letting the phone to get back its normal temperature will resolve the problem. When the temperature is too hot, you will usually receive an alert on your device. But if it is too cold, you will not be seeing anything, though it also has the same effect as a very hot temperature.
Restore Factory Settings
One of the problems that you may encounter is iPhone stuck on Apple logo. If it finally turns on but it stops loading when the silver Apple logo appears, then you may restore your device to factory settings. This problem often occurs when a phone is jailbroken, updated or restored from backup. Here are the steps on how to fix this issue.
Turn on your computer and connect the USB cable of your iPhone. Do not connect it yet to your phone.
Turn your phone off if it is still stuck on the Apple logo. If it cannot be turned off the usual way, hold the power button until the screen turns black.
Hold the home button and connect the USB cable on your iPhone.
Do not let go of the home button until you see the iTunes logo appear on your iPhone screen.
iTunes will give you a message that your device is in recovery mode.
Click the Restore button in iTunes to start restoring your device to its original settings. This should solve the problem of your device being stuck on Apple logo.
Go into DFU mode and Reset
If the phone just keeps on rebooting but does not really make it on the main screen, you can launch it in DFU mode then reset it. This can be caused by jailbreaking a phone or an incomplete update on the operating system.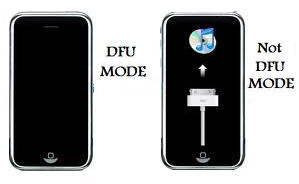 Connect your phone to the computer using your USB cable.
Hold down the power and home button on your iPhone at the same time. Do not let go until the screen turns black.
Press and hold the power and home button once more for 10 seconds.
Let go of the power button after 10 seconds but keep pressing the home button.
Let go of the home button once the recovery warning pops-up the screen.
If your iPhone's screen turns black after that, then you're in DFU mode. If you see an icon of a cable connecting to iTunes, then you entered recovery mode. Repeat the steps to enter DFU mode if you entered recovery mode. Make sure to let go of the power button only after 10 seconds.
Click the Reset button on iTunes.
If the problem persists, go to Apple for help. The experts from the company can repair or replace your iPhone.